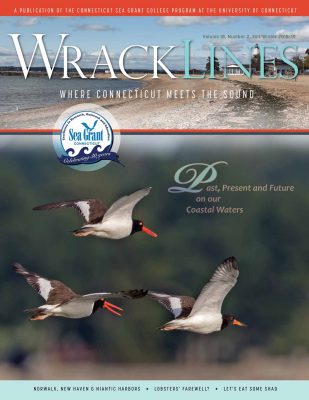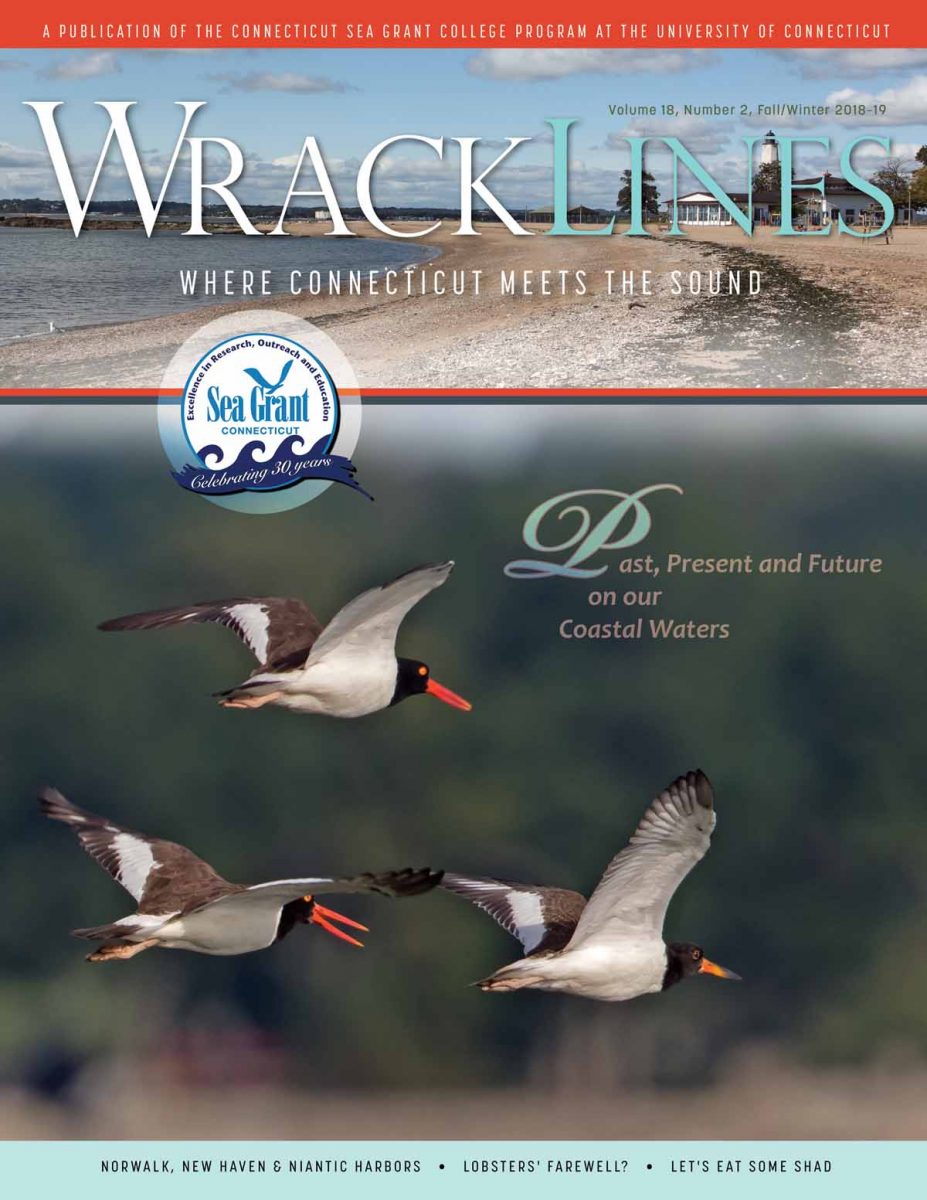 In recognition of Connecticut Sea Grant's 30th Anniversary year, the Fall/Winter 2018-19 issue of Wrack Lines tells about the progress and setbacks of the last three decades on Long Island Sound. Centered around the theme of "Past, present and future on our coastal waters," the stories focus on Norwalk, New Haven and Niantic harbors;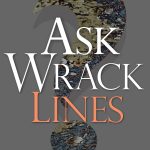 and the contrasting survival stories of the lobster and shad populations, along with some shad recipes. Readers will also see the winning entries in our 30th Anniversary photo contest.
A new interactive feature, "Ask Wrack Lines," has begun. Submit questions about the articles in the new issue to: judy.benson@uconn.edu. Answers will be posted here.
ARTICLES IN THIS ISSUE:
From the Editor: marking a significant anniversary
Table of contents, What's in our names?
Long Island Sound: better today, but always a work in progress
In a cleaner Norwalk Harbor, birds and fish return, as the challenges of climate change loom
                                                          As New Haven takes a green-first approach, the harbor gains too
           It takes a watershed to save a bay: from its headwaters to the beach, Niantic Bay needs everyone's efforts
                                                         Long Island Sound to lobsters: is this farewell?
                                                        Had any shad lately? It's time to rediscover Connecticut's state fish
      Winning entries in CT Sea Grant's 30th Anniversary photo contest, plus bios of contributors to this issue
In addition to articles in the 24-page print edition, supplemental online content includes:
The people side of the lobster disaster
Connecticut River American Shad Sustainability Plan Update, Connecticut Department of Energy and Environmental Protection, Sept. 2017
More beautiful images from the Wrack Lines 30th Anniversary photo contest
---