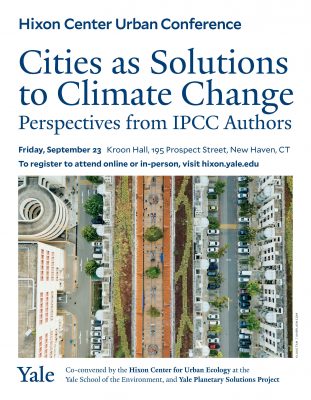 Yale University's Hixon Center Urban Conference will focus on "Cities as Solution to Climate Change: Perspectives from IPCC Authors" from 9 a.m. to 4:30 p.m. Sept. 23.
The conference will take place at Kroon Hall, 195 Prospect St., New Haven. Participants can register to attend in-person or online. Information about registration and speakers can be found here.
A pdf of the flier can be found here. 
---