Connecticut Seafood Council Support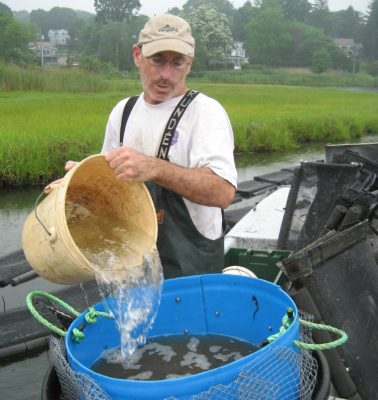 The Connecticut Seafood Council, established by the Connecticut General Assembly in 1997, has seven appointed industry board members, an Executive Director, and four ex-officio agency members, including CTSG Extension. The Council, under the auspices of the Connecticut Department of Agriculture, is a membership organization with the purpose of serving as a collective voice for commercial harvesters, aquaculturists, wholesalers, and retailers on issues of concern and to aid in the promotion of Connecticut seafood. CTSG extension educators Nancy Balcom and Tessa Getchis actively participate in the Council's activities, which include chef and seafood buyer events and tours, displays, and receptions, and assist in the development of the Council's print materials.
For More Information, contact ctseafoodcouncil@aol.com.