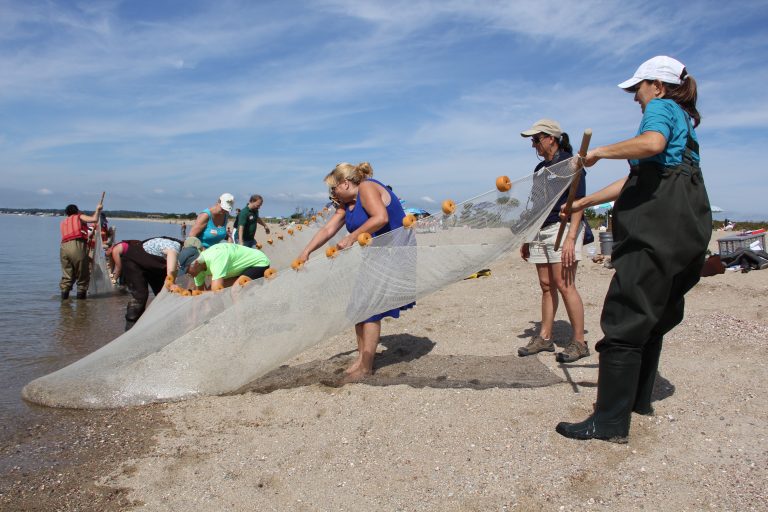 The Connecticut Sea Grant Education Program provides professional learning in the form of training and workshops for K-12 educators, curriculum consultation, resources and publications, links among educators and scientists, and opportunities for educators, K-12 students and undergraduate/graduate students.
Education Projects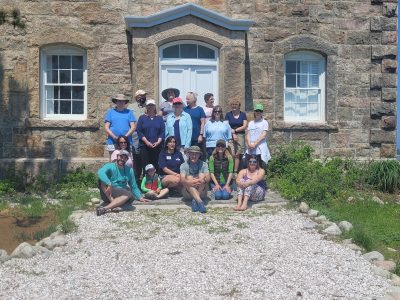 Long Island Sound Mentor Teacher (LISMT) Program: Since its inception in 2002, the Long Island Sound Mentor Teacher (LISMT) program in Connecticut has consistently recruited high quality, creative and respected teachers to assist their peers in incorporating LIS content into curricula within the scope of the newly adopted Next Generation Science Standards (NGSS). More than forty LISMT and NGSS workshops in Connecticut have utilized more than 30 LIS mentor teachers to reach hundreds of formal and informal K-12 educators, and through them, over 35,000 students in more than 100 Connecticut cities, towns and regional school districts. The LISMT program was selected as a Best Practice by the 2019 Connecticut Sea Grant site review team, one of five Best Practices identified for the review period February 1, 2014 through January 31, 2018. More images from the 2022 workshops can be found here.
For information about upcoming workshops, contact CTSG Education Coordinator Diana Payne at: diana.payne@uconn.edu.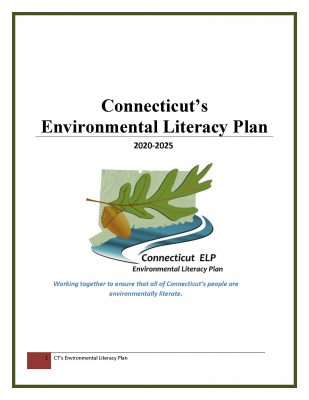 Connecticut Environmental Literacy Plan: Connecticut has completed its 2020-2025 Environmental Literacy Plan. The project was led by the Connecticut Outdoor and Environmental Education Association (COEEA), which notes within the United States and in Connecticut, the need for comprehensive environmental education has never been greater. The health of Connecticut's future depends on its citizens being environmentally literate and able to make informed choices about environmental issues such as water use, air quality, and land development. Connecticut, along with many of its sister states and conservation organizations, is working with the federal government to create Environmental Literacy Plans (ELP) to prepare today's youth to become tomorrow's stewards of the environment. For more information and to sign up to be involved in this effort, visit the COEEA web site.

Long Island Sound habitats StoryMap, webinar available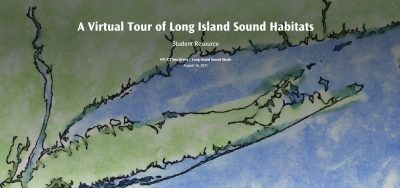 An educational StoryMap, "A Virtual Tour of Long Island Sound Habitats," and accompanying webinar for teachers can be found here.
The webinar was hosted by the Connecticut and New York Sea Grant programs and the Long Island Sound Study. The StoryMap is an educational tool designed to provide students with a digital look into some of our local habitats and is aligned with the Next Generation Science Standards.
For information on accessing and using the StoryMap, view the webinar, recorded in 2021.
Nab the Aquatic Invader!: Nab the Aquatic Invader! is a fun way to learn about aquatic invaders. By using this site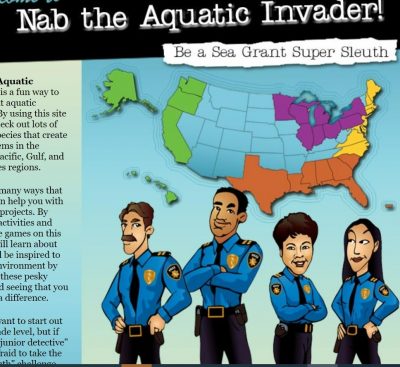 you can check out lots of unusual species that create real problems in the Atlantic, Pacific, Gulf, and Great Lakes regions. There are many ways that this site can help you with your class projects. By doing the activities and playing the games on this site, you will learn about nature and be inspired to help the environment by "nabbing" these pesky critters and seeing that you can make a difference.
Help SENEME celebrate 40 years at our upcoming conference on Oct. 14 from 8:30 a.m. to 5 p.m. at the Marine Science Magnet High School in Groton, CT!
[Read More]
The Long Island Sound Mentor Teacher program of Connecticut Sea Grant and the Long Island Sound Study will host a Long Island Sound Ecosystems Workshop from 9 a.m. to 4 p.m. Sept. 9 at Hammonassett Beach State Park in Madison.
[Read More]
Two sessions of "The Long Island Sound in your Classroom" teacher workshop will be offered at the Steward B. McKinney National Wildlife Refuge in Norwalk on July 21 and 28 from 9 a.m. to 3 p.m.
[Read More]

Do you know the 7 Essential Principles of Ocean Literacy? Find out here. Discover OL resources here.

The Bridge is a growing collection of the best marine education resources available on-line.

June 8 is World Ocean Day. Visit the website to learn how to get involved.  Resources available for download.
For More Information:
Contact:
Diana Payne, Education Coordinator
Publications:
A complete list of our Education Publications can be found here.
Events and organizations: