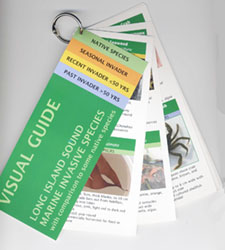 Tessa Getchis and Nancy C. Balcom
A set of 18 field cards in full color, printed on heavy waterproof paper and hung on a key ring. Includes some native species for comparison.
Cost: $5.00 per set plus $1.50 for postage and handling if mailed. To receive a copy, contact: Michelle MarcAurele.
---