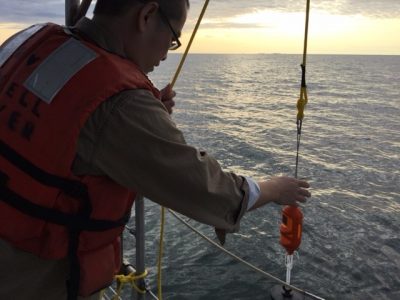 Groton - A major two-year research project to profile the water chemistry on Long Island Sound as it changes with seasons and tidal flows completed its first phase in the eastern Sound this summer.
Project leaders Penny Vlahos and Michael Whitney, both marine sciences professors at UConn Avery Point, in May 2016 began the series of research cruises to collect water samples from five locations in the eastern Sound across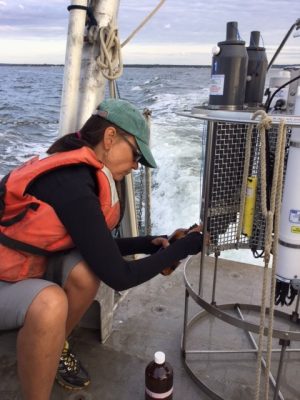 different tidal cycles in the spring, summer and fall. The process will be repeated in the central and western Sound. The information will be used to create a complete profile that will inform efforts to improve water quality and establish a baseline for conditions in the Sound that can be used to monitor how it is being affected by climate change and other factors, Vlahos said. Their research is funded by Connecticut Sea Grant.
Samples collected for the project will be analysed to quantify the nitrogen, phosphorous and carbon levels and learn about pathways by which nutrients and carbon are transported across the estuary.
Measurements of the physical characteristics of the waterway through the tides are being taken in tandem with the water samples, so the two data sets can be paired.
"We're basically trying to figure out what goes in and out of Long Island Sound," Vlahos said. "These are the dynamics we don't yet understand."
A full-length article about the project will be published in the upcoming Fall/Winter issue of Wrack Lines.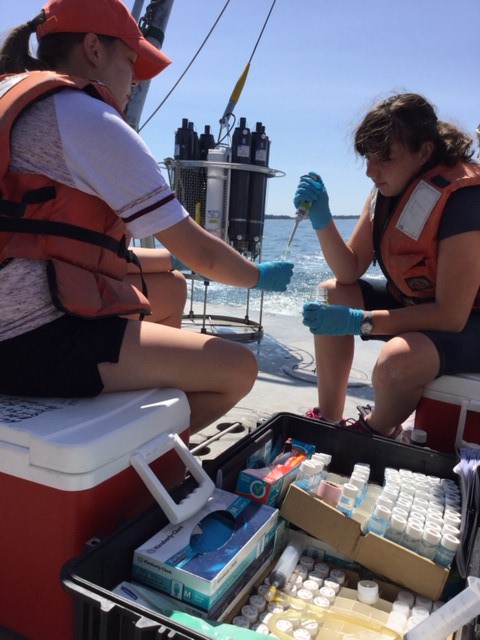 ---