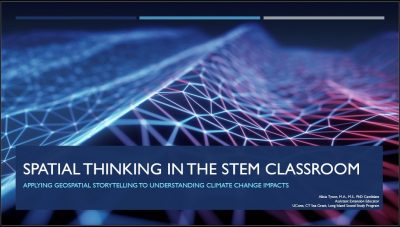 This spring Sustainable and Resilient Communities Extension Educator Alicia Tyson presented a workshop titled, "Spatial Thinking in the STEM Classroom: Applying Geospatial Storytelling to Understanding Climate Change Impacts" to advisors of student teams in the Connecticut Envirothon.
The advisors are teachers from each of the schools that participated in the 2022 Envirothon, a natural resource-based curriculum for high school students that culminates in a field day competition. The program was started and is carried out by conservation districts across the country.
The winners of CT Envirothon go on to represent the state at the Canon North American Envirothon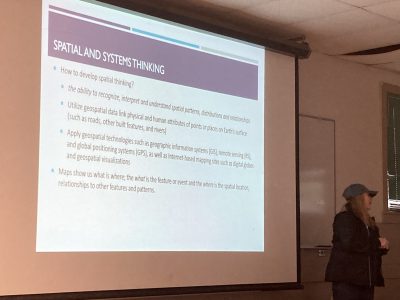 where they compete with teams from most U.S. states and Canadian provinces. Team CT has won first place in this event three times and consistently achieves high scores.
The mission of Envirothon is to promote environmental awareness, knowledge, and active personal stewardship among Connecticut high school students through education and team competition.
For information on the CT Envirothon, visit: https://www.conservect.org/connecticut-envirothon/.
---