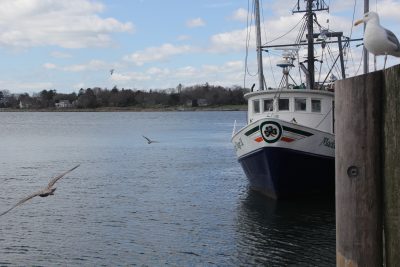 Applications due by Jan. 25, 2023
The 2023 Sea Grant Graduate Fellowship in Population and Ecosystem Dynamics and Marine Resource Economics is open for submissions by interested students. The fellowships are available to U.S. citizens who are graduate students enrolled in PhD degree programs at an accredited university in the United States or its territories in population dynamics, ecosystem dynamics, resource or environmental economics, or a related field such as wildlife biology, fishery biology, natural resource management, marine biology, quantitative ecology, applied mathematics, applied statistics, or simulation modeling.
Alternatively, a prospective fellow may submit a signed letter from the institution indicating provisional acceptance to a Ph.D. degree program conditional on obtaining financial support such as this fellowship.
Sea Grant and National Marine Fisheries Service expect to support up to four new Fellows in Population and Ecosystem Dynamics and at least one new Fellow in Marine Resource Economics, both commencing August 1, 2023.  Fellows will work on thesis problems of public interest and relevance to NMFS and will be required to work closely with an expert (mentor) from participating NMFS Science Centers or offices. Mentors may provide data for the fellow's thesis, serve on the fellow's committee, and/or host an annual summer internship at the participating NMFS facility.
Eligible interested students must submit application materials to their local state Sea Grant program (Connecticut Sea Grant if you are a student in Connecticut) by January 25, 2023 by 5 p.m. ET.  Those intending to apply should reach out at least one to two months prior to this deadline and contact the Connecticut Sea Grant Research Coordinator, Dr. Syma Ebbin (syma.ebbin@uconn.edu).
Download the RFP for the Fellowship in Population and Ecosystem Dynamics and Marine Resource Economics here.
A student guide to the NMFS-Sea Grant fellowship can be found here.
A general student applicant guide to Sea Grant fellowships can be found here.
(You need the free Adobe Reader to read these documents.)
For more information, contact Dr. Syma Ebbin at syma.ebbin@uconn.edu at the CTSG office or the NMFS Sea Grant Fellowship Program Manager by email at  oar.sg.fellows@noaa.gov;  by phone at: 240-507-3712 or refer to:  https://seagrant.noaa.gov/NMFS-SG-Fellowship.
---