Connecticut Sea Grant will sponsor three early career marine science and policy professionals in one-year paid fellowships as part of the 2024 class of the John A. Knauss Marine Policy Fellowship program.
The three are:
Kirsten Williams, who recently completed a master's degree in environmental management at Yale University and a law degree at Vermont Law & Graduate School
Lauren Barrett, who expects to complete her doctorate in oceanography at the University of Connecticut in the fall.
Kayla Mladinich Poole, who recently completed her doctorate in oceanography at the University of Connecticut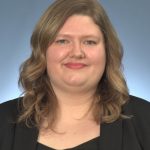 The three are among 84 candidates nationwide chosen for one-year placements in federal government offices in Washington, D.C., through the 2024 Knauss fellowship. Since its inception in 1979, the fellowship has provided career opportunities for 1,600 recent graduates from advanced degree programs to apply their scientific knowledge and experience to careers in the sciences, policy and public administration. Each of the candidates is sponsored by one of the 34 programs in the national Sea Grant network according to where they obtained their advanced degree.
"Knauss fellows over the years have consistently and thoughtfully applied their unique knowledge and skillsets to developing solutions to issues that affect people across the nation," said Jonathan Pennock, director of the National Sea Grant College Program. "We look forward to welcoming the incoming class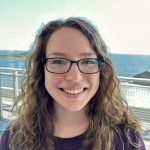 of fellows and have no doubt that they will continue the tradition of serving through science."
Connecticut Sea Grant Director Sylvain De Guise said the three candidates have already made substantial accomplishments in their fields of interest and are committed to applying their knowledge and skills to solving real-world problems.
"Year after year, I am impressed with not only the breadth and depth of talent from the applicants, but also their genuine desire to contribute to a better world," said De Guise. "It is exciting to see them take this unique opportunity to gain real-life experience and become leaders in a diversity of fields."
De Guise submitted recommendation letters for all three to the National Sea Grant office, praising the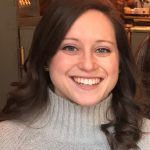 breadth of their experience and potential to make strong contributions to marine science and policy.
Williams is working toward the goal of practicing environmental law in her home state of Alaska.
In her application, she said she is committed to working on Alaska's most pressing ocean and coastal issues, including pollution, fisheries management, coastal development and the threats of climate change.
"I grew up playing in and around the Pacific Northwest with the background of the Exxon Valdez oil spill defining several environmental issues," Williams said. "I've learned that to solve local problems, you have to understand the regulatory framework at the top. The Knauss Fellowship feels like a perfect match to be able to use both my legal skills and my policy skills."
Barrett has worked on complex biogeochemistry systems from the Arctic to the temperate Long Island Sound. She wants to use her skills as a marine scientist in the policy sphere to enhance the sustainability of the natural environment.
"The whole reason I went into marine science in the first place is that I was motivated by concern for the way the environment is being managed," she said. "I thought that the best way to help is to be a scientist, but it turns out it's more a problem of economics and politics. The Knauss Fellowship will give me the opportunity to provide a bridge between science and politics."
Mladinich Poole combines research experience in shellfish physiology, microplastic pollution and aquaculture with an interest in pursuing educational outreach, science communication and grant management.
"When I started my PhD, I thought I would go into research and academia," she said. "But it turned out my favorite part has been the outreach and working with the public. I'm grateful to have had the research experience to be able to translate that into policy and communicating with the public. The Knauss fellowship just fit the bill."
Finalists are selected after completing a rigorous competition with comprehensive reviews at the state and national levels. This year's class features students and recent graduates from 66 universities, including 12 minority-serving institutions.
"Knauss Fellows represent the cream of the cream," said Syma Ebbin, research coordinator of Connecticut Sea Grant. "This year's cohort is no different. I have no doubt these talented women will make great contributions to ensuring a healthy, sustainably managed and resilient marine environment."
---