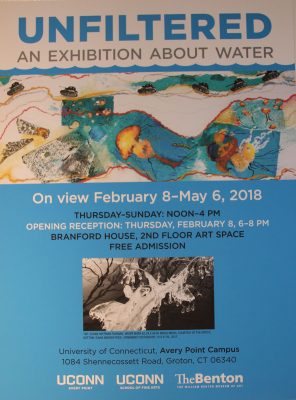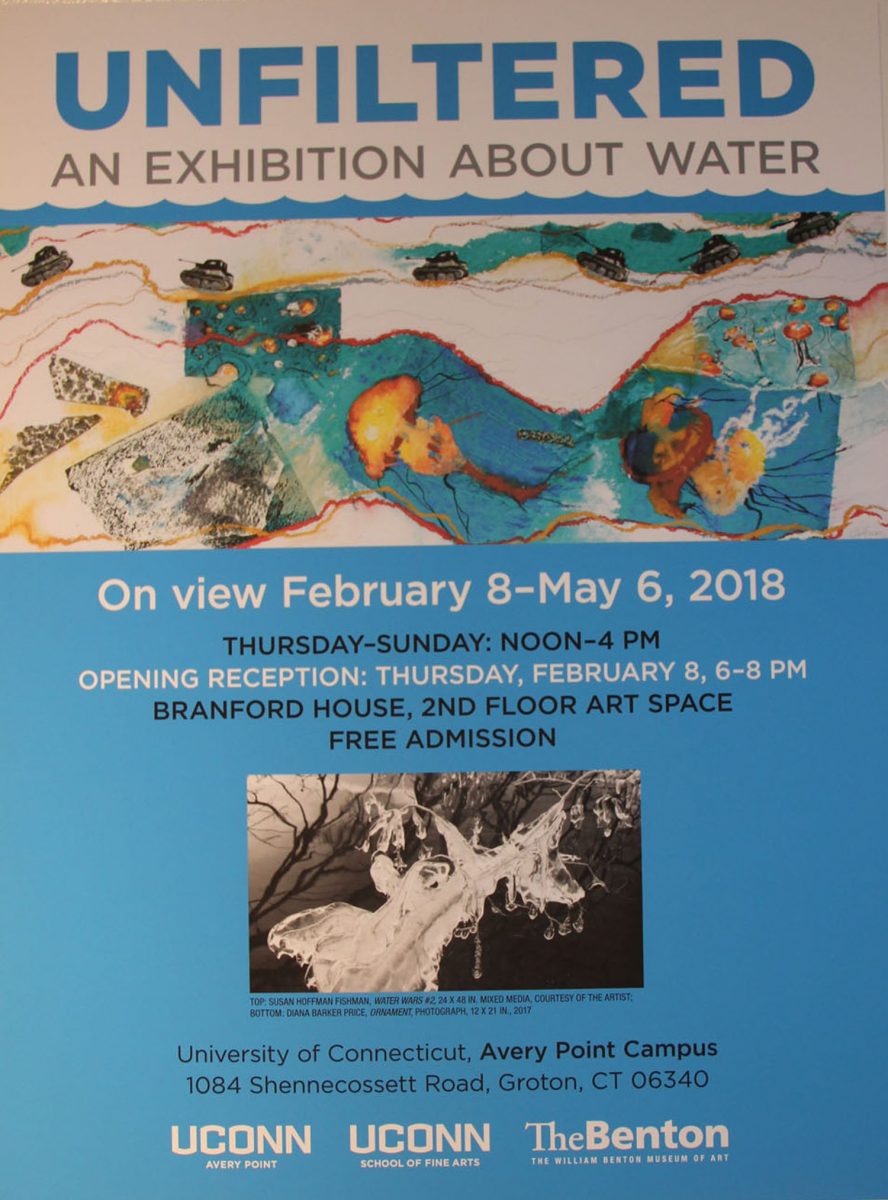 Groton – Selected paintings, photographs and other works from "Unfiltered: An Exhibition about Water," are on display through early May at the Branford House at UConn Avery Point.
The full exhibit opened at The William Benton Museum of Art at the main UConn campus in Storrs in September and closed on Dec. 17, then moved to the Avery Point. Opening Feb. 8, the display at the Branford House is comprised of seven oil paintings – including two of the lower Connecticut River by Chester artist Leif Nilsson – plus four photographs, two mixed-media works and a 10-minute video of the Yamuna River in New Delhi, India.
The exhibit is a collaboration of several UConn departments and programs, including Connecticut Sea Grant. Works in the exhibit were incorporated into a climate change adaptation class taught last semester by Juliana Barrett, associate extension educator at Sea Grant, and Bruce Hyde, assistant extension educator with CLEAR. Other works were incorporated into classes in environmental studies, environmental sciences and engineering. The UConn departments of Natural Resources and the Environment, Marine Sciences, Civil & Environmental Engineering and Art History also collaborated on the exhibit.
Visitors can view the exhibit from noon to 4 p.m. Thursday through Sunday through May 6. Admission is free.
To read an article about the full exhibit, click here.
---