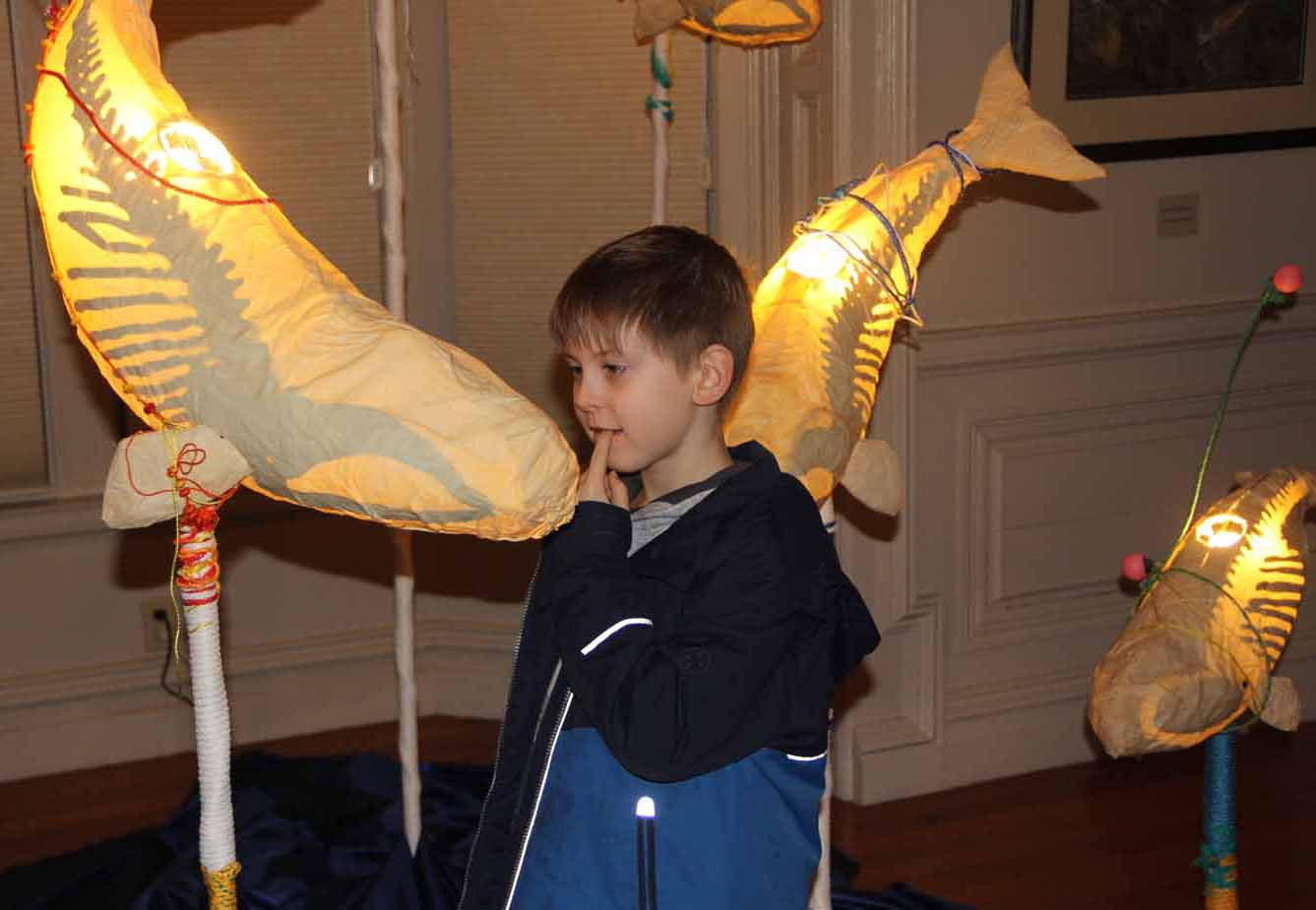 Photos by Judy Benson
Groton —"Crosscurrents," an exhibit of the works of more than a dozen artists supported by CT Sea Grant, opened Jan. 24 at the Alexey Von Schlippe Gallery, located in The Branford House at the UConn Avery Point campus.
About 50 people attended the opening, viewing multimedia works ranging from videos to mixed media sculptures and collages by artists who have received CT Sea Grant's Arts Support Awards Program funding over the last 10 years. The works were chosen to enhance awareness of Connecticut's coastal environment and maritime heritage. Shown along with the pieces by the award-winning artists are seven paintings by members of the Connecticut Plein Air Painters Society created during a paint-out at the campus in September hosted by Sea Grant.
The exhibit will continue through April 7. The gallery, at 1084 Shennecossett Road, is open Thursday through Sunday from noon to 4 p.m. Admission is free.
For information, contact Christopher Platts, curator of the Alexey von Schlippe Gallery, at: christopher.platts@uconn.edu.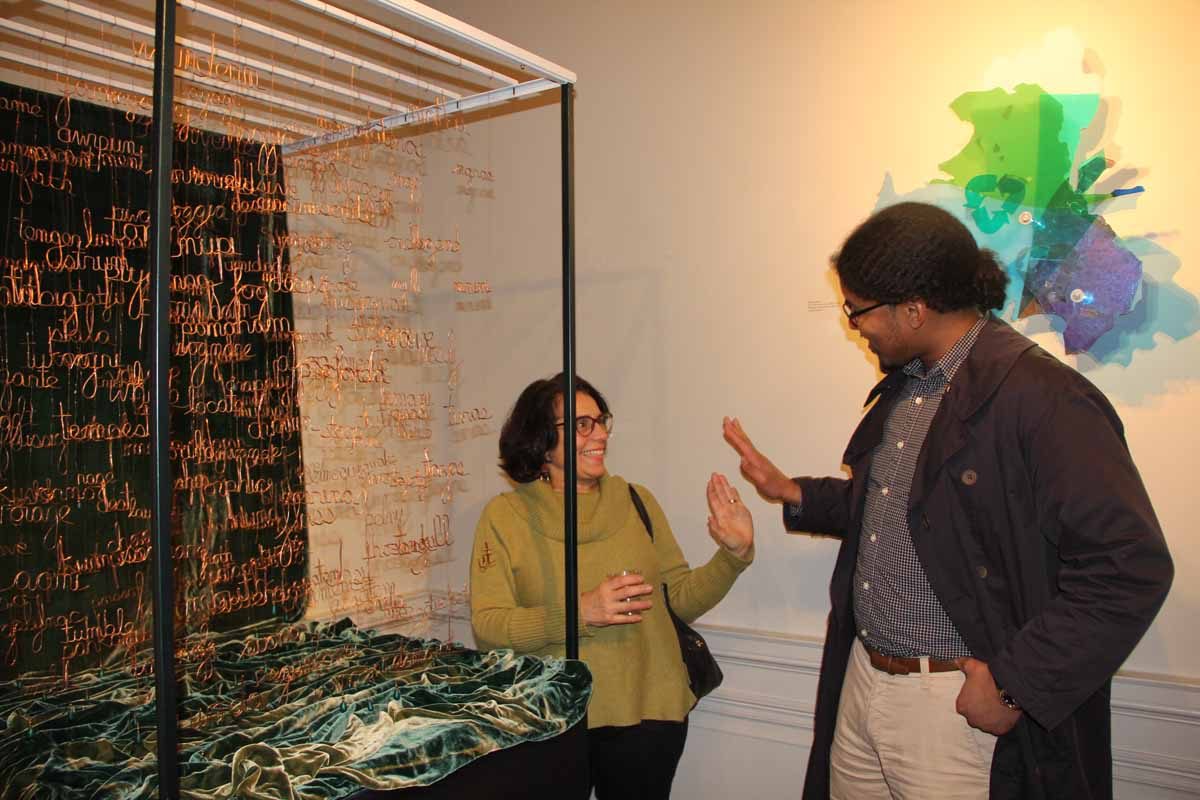 Judy Benson is the communications coordinator at Connecticut Sea Grant.
---