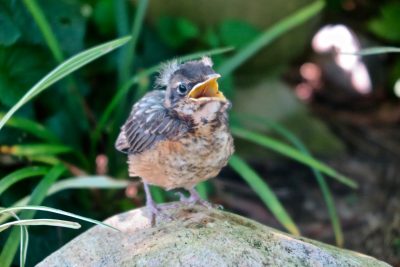 The 2019 Coastal Certificate Program this spring focused on lawns.
The program explored the latest environmental issues facing Long Island Sound and the link to coastal and watershed landscaping practices. With an emphasis on sustainable gardening for clean waters, the program was comprised of evening talks from scientists and practitioners about a range of topics, providing alternatives to nutrient and chemical intensive land care. Thirty-seven students enrolled in this year's class.
The classes met from 6 to 9 p.m. for four evenings in April and May at the Peabody Museum in New Haven. Students also participated in a field trip to Horse Island in Branford in the summer.
Advanced Master Gardener credits are available for successful completion of the program, which includes an outreach component. Members of the general public are also welcome to take the classes, which are held in a different location around the state each year. Registration is through the UConn Master Gardening Program.
For information about future classes, contact Judy Preston at: judy.preston@uconn.edu. An article about the Coastal Certificate program will also be published in the upcoming Fall-Winter issue of Wrack Lines magazine.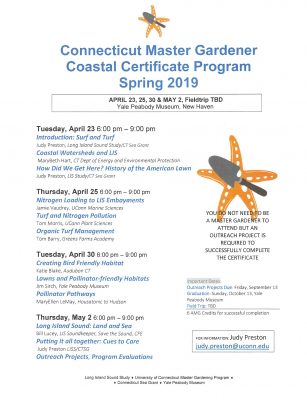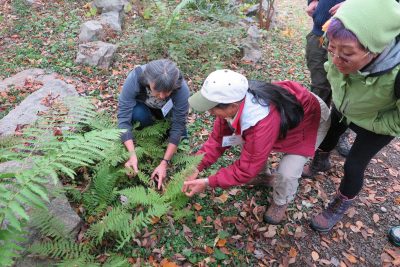 Download the agenda here.
---