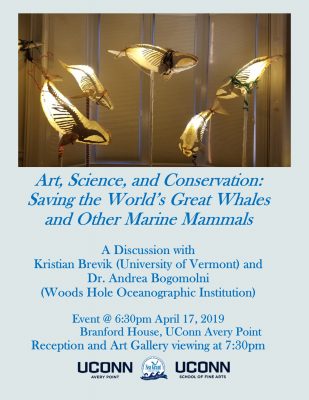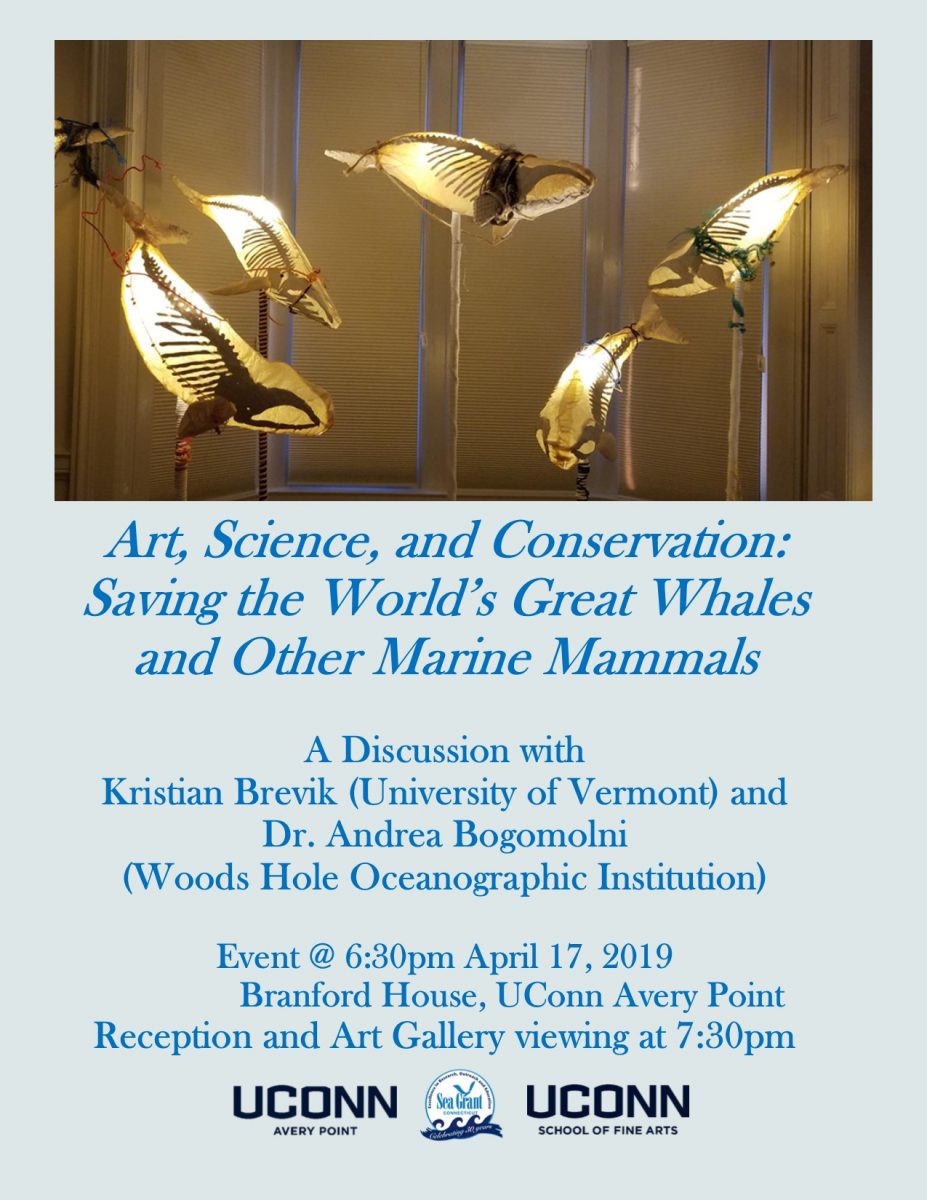 Biologist Dr. Andrea Bogomolni and artist Kristian Brevik will lead a discussion titled, "Art, Science and Conservation: Saving the World's Great Whales and Other Marine Mammals," at 6:30 p.m. April 17 at the Branford House at UConn Avery Point.
Bogomolni is a visiting investigator at the Woods Hole Oceanographic Institution in Falmouth, Mass. Brevik is creator of the "Entangled: Illuminated Ghost Whales" sculptural installation currently on exhibit at the Alexey Von Schlippe Gallery at the Branford House. The whale sculptures were also part of the recent "Crosscurrents" exhibit celebrating 10 years of the Connecticut Sea Grant  Arts Support Awards Program. Brevik is one of the recipients of the 2018 arts grant.
After the discussion, a reception and viewing in the gallery will take place at 7:30 p.m.
For information, contact Syma Ebbin, CT Sea Grant research coordinator, or Christopher Platts, curator of the Alexey von Schlippe Gallery.
---