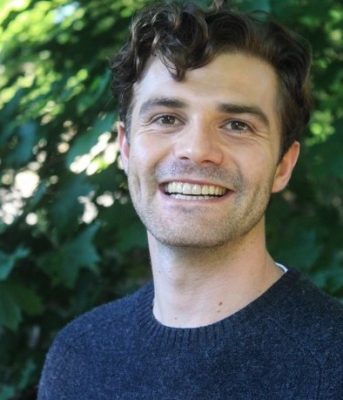 Two University of Connecticut graduate students and a third from Yale University have been chosen for the 2021 NOAA Sea Grant John A. Knauss Marine Policy Fellowship program, which places early career professionals with federal government offices for one year.
Halle Berger and Alec Shub, UConn marine science graduate students, and Emily Tucker, a Yale School of the Environment graduate student, were among 74 finalists selected nationwide for the fellowship. This year Connecticut Sea Grant is among 27 of the 34 Sea Grant programs sponsoring one or more Knauss fellows. Starting in 1974, 1,400 fellows have completed the program, successfully launching careers in science, policy and public administration.
"I became interested in applying science to policy, and how people are using the research scientists were doing to make policy," said Shub, who expects to complete his master's degree in paleoclimate oceanology – the study of the effects of climate variability on ancient ocean systems – next month. "The Knauss program seemed like the perfect opportunity to combine my interests."
Knauss fellows are chosen through a competitive process that includes several rounds of review at both the state Sea Grant program and national levels. To be eligible, students must be enrolled or have recently completed Masters, Juris Doctor (J.D.) or Doctor of Philosophy (Ph.D.) programs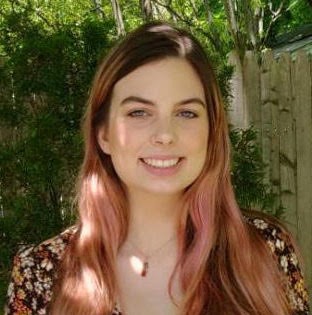 with a focus on coastal science, policy or management and apply to one of the 34 Sea Grant programs. If successful at the state program level, their applications are then reviewed by a national review panel.
This fall, the finalists will participate in a virtual placement week to get to know each other and interview with potential host offices. Executive Agency Appointments for the Knauss fellows include placements throughout the National Oceanic and Atmospheric Administration (NOAA), the Department of State, the Environmental Protection Agency, the Federal Emergency Management Agency, and the Navy, among others. Others receive legislative appointments in the Senate Committee on the Environment and Public Works, the House Committee on Natural Resources, the Senate Committee on Commerce, Science and Transportation and the offices of Congressional and Senate legislators.
Berger, a 24-year-old originally from New Bedford, Mass., now living in Groton, recently
completed a research-focused master's program that combined biogeochemical ocean modeling and benthic ecology to study Dugeness crabs and their vulnerability to changing ocean conditions. But before continuing with similar research on Atlantic sea scallops for her
doctoral degree at UConn, she will spend a year as a Knauss fellow.
"This will be an opportunity to make connections and learn how the management and policy side works and learn how to communicate with a variety of stakeholders," said Berger, who would one day like to work for the NOAA marine fisheries program.
Tucker, a 26-year-old New Haven resident who grew up in Wilton, recently completed her Master of Environmental Management degree with a focus on climate and energy policy. Before graduate school she worked with the Maine Coast Fishermen's Association, a nonprofit based in midcoast Maine that works to promote conservation-minded fisheries, an experience that sparked her interest in pursuing a career in policy work related to climate change.
"I think of marine policy and climate change as being completely interrelated," she said. "Our ocean and climate are two parts of the same system, and communities that rely on marine and coastal resources need policymakers to create climate solutions that allow them to preserve their way of life. I'm really looking forward to being in involved in that policy process and being part of the incredible Knauss community."
While Shub, a 26-year-old New Haven resident, has been focusing on ancient ocean conditions during his master's studies, he has done so with an eye on the current relevance of the work. Knowing how the ocean responded to warming conditions 140,000 years ago, he said, is crucial to accuately modeling the "widespread implications" of climate change on the ocean today. The Knauss fellowship, he said, gives him another means of keeping one foot in the science world and another in the policy world.
"This will give me a lot of options," he said.
Sylvain De Guise, director of Connecticut Sea Grant, said it has been gratifying over the years to hear from former Knauss fellows making an impact in their fields.
"Every year, it is a privilege to interview applicants that are both so accomplished and visionary, even at an early stage in their careers," he said. "And it is even more rewarding to see them in successful career tracks years later. The Knauss fellowship is a successful career launcher for so many talented graduate students."
For information about the entire 2021 class of Knauss fellows, visit: https://seagrant.noaa.gov/News/Article/ArtMID/1660/ArticleID/2800/Sea-Grant-Announces-2021-Finalists-for-the-John-A-Knauss-Marine-Policy-Fellowship-Program
For information about the CT Sea Grant 2021 Knauss fellows, contact Judy Benson, communications coordinator, at: judy.benson@uconn.edu or at: (860) 287-6426.
---