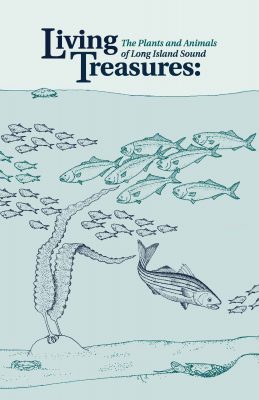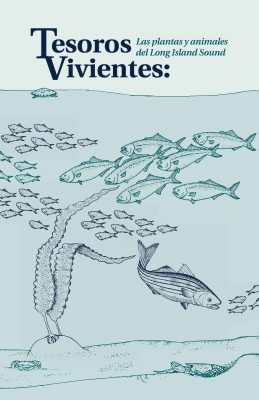 By Lisa Wahle and Nancy Balcom
An updated version of Connecticut Sea Grant's old favorite, Living Treasures: The Plants and Animals of Long Island Sound has beautiful line drawings and updated expanded text. Reading level: middle school. Also in Spanish translation: Tesoros Vivientes: Las plantas y animales del Long Island Sound. Single copies are FREE! Shipping charges apply for bulk orders. To receive a copy, contact: Michelle MarcAurele at: michelle.marcaurele@uconn.edu.
A downloadable pdf of Living Treasures can be accessed here.
A downloadable pdf of Tesoros Vivientes can be accessed here.
Slide presentations of Living Treasures and Tesoros Vivientes can be found here.
---