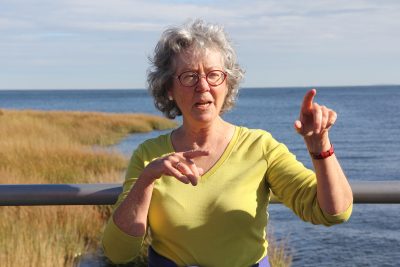 Judy Preston, Long Island Sound outreach coordinator for Connecticut Sea Grant, will give a talk titled, "The New Lawn: Landscaping for Long Island Sound" at 10:30 a.m. Nov. 6 at the Bill Library, 718 Colonel Ledyard Highway, Ledyard.
"Let's rethink the lawn and learn about what 'native' is, why that matters, and how to attract and sustain wildlife, while also managing our landscapes to reduce water, fertilizer and chemical use, all to the benefit of our local waterways and Long Island Sound," she said in a description of the talk.
Admission is free. To request a pdf of the flier for the talk, send an email to: judy.benson@uconn.edu.
---