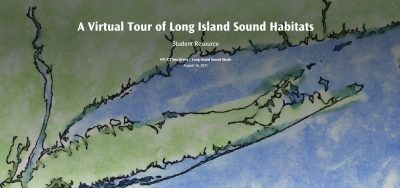 A new educational StoryMap, "A Virtual Tour of Long Island Sound Habitats," and accompanying webinar for teachers can be found here.
The webinar was hosted by the Connecticut and New York Sea Grant programs and the Long Island Sound Study. The StoryMap is an educational tool designed to provide students with a digital look into some of our local habitats and is aligned with the Next Generation Science Standards.
For information on accessing and using the StoryMap, view the webinar, recorded in 2021.
---