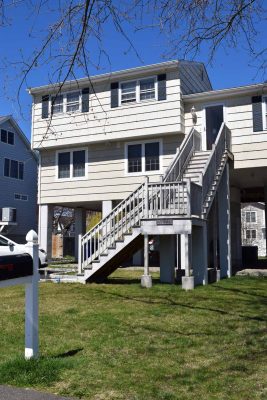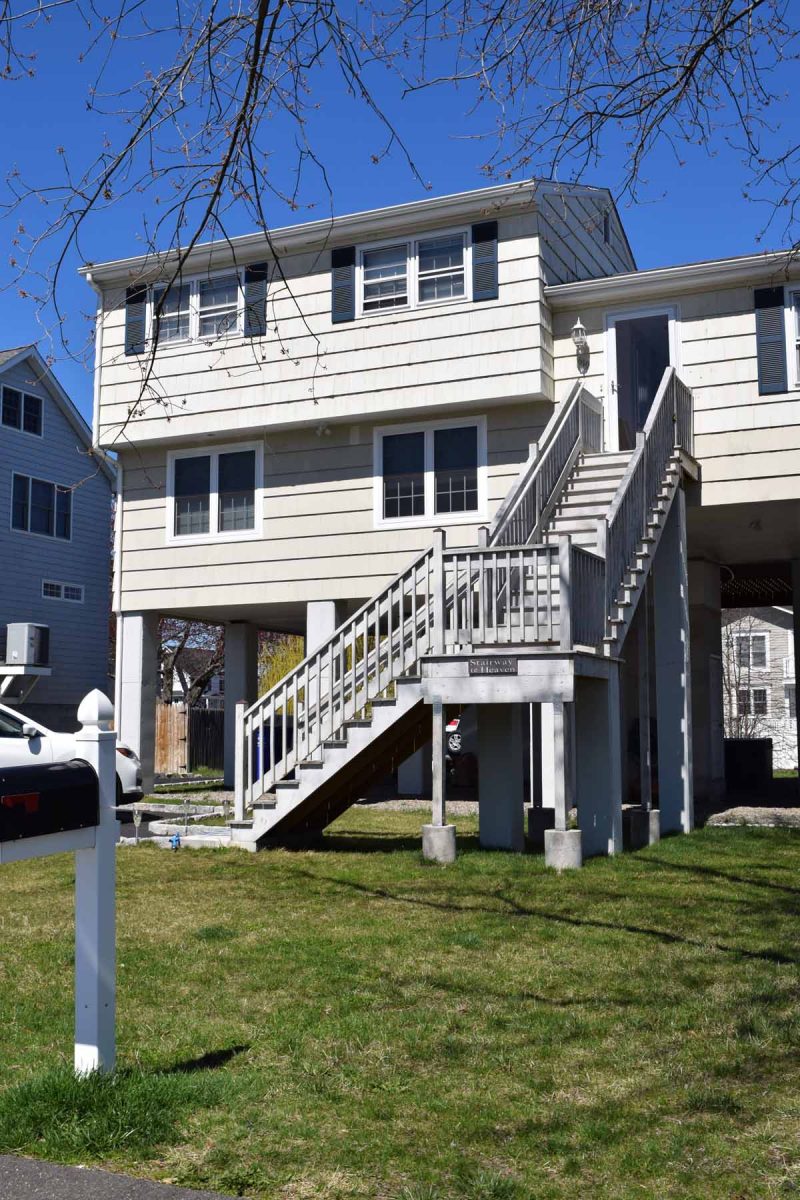 As National Hurricane Preparedness Week May 5 – 11 calls on everyone to be more aware of how to protect themselves from natural disasters, researchers in Connecticut are exploring an area of vulnerability that shouldn't be overlooked. The following is an excerpt of at article that will be published in the Spring-Summer issue of Wrack Lines magazine, scheduled to be posted here in June.
By Nancy Balcom
Among the many images of devastation wrought by hurricanes in recent years, one stands out in my mind.
It's of a beachfront home on a stretch of Mexico Beach, Fla., that remained standing and largely undamaged after Hurricane Michael devastated the Florida Panhandle in 2018. It was a new home, constructed to withstand whatever Mother Nature could throw at it in a tantrum of storm surge, water and wind. Among the piles of wrecked homes and lives, it was a symbol of resilience, one that I hope we will see more frequently in coastal communities following hurricane events.
Hurricane Irene and Superstorm Sandy are Connecticut's most recent reminders of the tremendous destruction that can be caused by coastal storms. In New Haven and Fairfield counties, 4,000 homes were destroyed and the resulting damages tallied $360 million. As coastal communities and residents look warily to the next big storm, they are starting to take steps to prevent or mitigate future losses.
For some, these steps include rebuilding and elevating single-family homes above new higher flood level projections from the Federal Emergency Management Agency (FEMA).
"The risk of flood damage is typically greater than the risk of wind damage in Connecticut," said Wei Zhang, an assistant professor of civil and environmental engineering at the University of Connecticut. "But single-family homes in New England tend to have multiple stories and steep roofs which increase the wind pressure [load] on the structure."
He began to wonder whether elevating an existing house to increase its resilience to flood hazards might inadvertently increase its vulnerability to wind. With funding from Connecticut Sea Grant and in collaboration with the Towns of Milford and Fairfield, Zhang and his team set out to investigate this question: Does elevating existing homes above the 100-year or 500-year flood line to reduce their vulnerability to storm surge and flooding make them more susceptible to the ravages of high winds? This could be the proverbial out-of-the-frying-pan-and-into-the-fire scenario or, in this case, out of the water and into the wind.
"The concern is that newly elevated homes that once stood two or three stories tall are now standing three or four stories tall, and exposed to greater wind loads," said Laura Ruocco Pulie, civil engineer with the Town of Fairfield and project collaborator. "While owners must elevate their existing homes to meet flood insurance requirements, current state building codes do not require them to retrofit their roofs at the same time, unless a significant amount of renovation is going on. So they could lose their roof to high winds."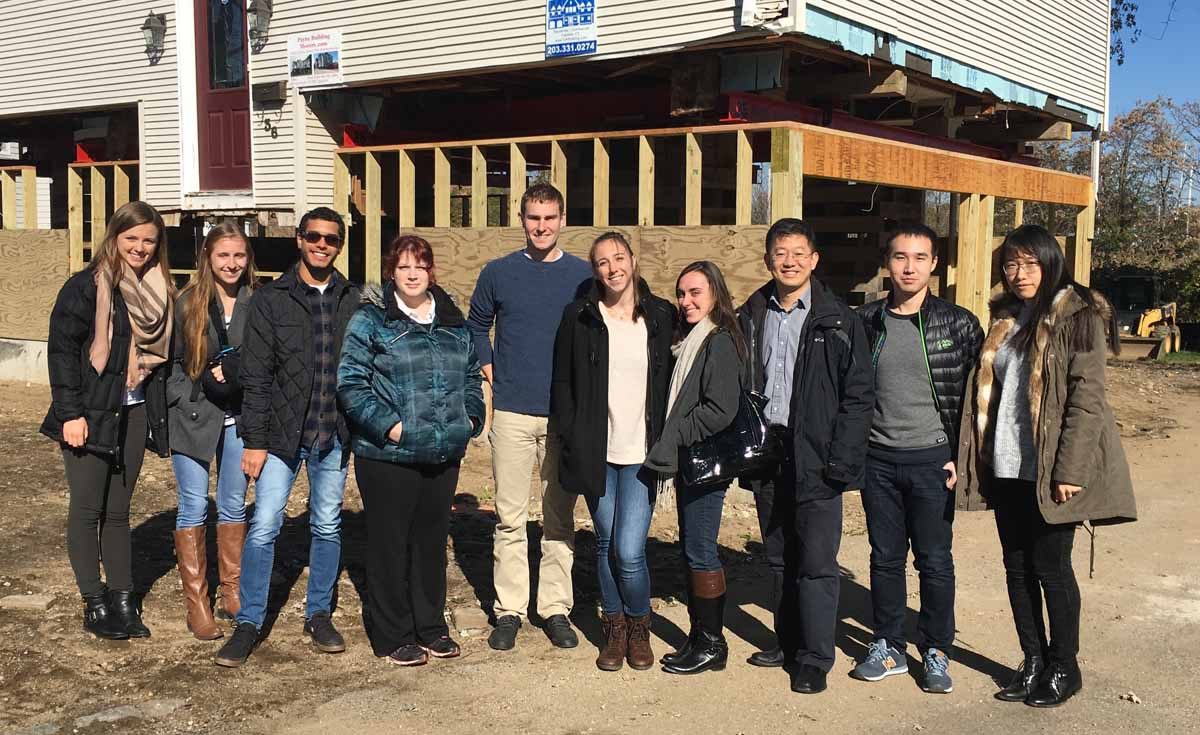 Nancy Balcom is the associate director and Extension Program leader for Connecticut Sea Grant.
Visit seagrant.uconn.edu next month to read the complete article, or send an email with your mailing address to: judy.benson@uconn.edu to get on the mailing list for a free print copy and our list serve to be notified when the electronic version is available.
---