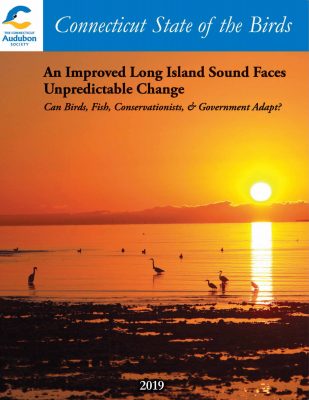 The Connecticut Audubon Society's 2019 Connecticut State of the Birds report, released on Dec. 5, includes an article by Connecticut Sea Grant Communications Coordinator Judy Benson.
The report, titled, "An Improved Long Island Sound Faces Unpredictable Change: Can Birds, Fish,
Conservationists & Government Adapt?" includes articles by 11 different writers. Benson's article, "The Blue Plan," is about the relevance of the Long Island Sound Blue Plan to bird conservation.
Benson was one of nine speakers at an event at the Milford Audubon Center where the report was released.
The 2019 State of the Birds report can be accessed here.
---