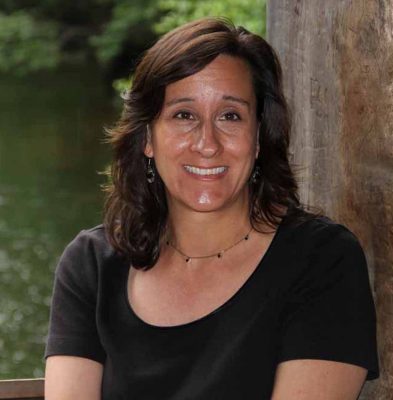 Connecticut Sea Grant Education Coordinator Diana Payne has received a 2021 National Marine Educators Association President's Award in recognition of her outstanding contributions to the organization and marine education.
Payne, who has been with CT Sea Grant since 1999, received the award during the NMEA's annual conference earlier this month. She was one of two recipients for this year's President's Award. It has been given annually since 1984 and is given at the discretion of the group's president.
In announcing the award, then-NMEA President Lauren Rader told how she was in her 20s when she first met Payne and the two became friends and colleagues. Since then, they have collaborated on numerous grant proposals and NMEA and Southeastern New England Marine Educators (SENEME) events. Rader presided over the annual conference as president but is now past president.
"My favorite question to ask her has always been, 'So if there were no limits, what could we do?'" Rader said during the ceremony. She added that she was honored to present the award to Payne, noting that she also received a James Centorino Award from NMEA in 2015.
Nancy Balcom, associate director of Connecticut Sea Grant, said Payne has had a major positive influence marine science education.
"Diana is one of the leading voices for ocean literacy at the state, national and international levels," she said. "This well-deserved recognition by the president of the National Marine Educators Association emphasizes the importance of her contributions to marine education and marine educators everywhere."
Payne said she was very gratified by the honor.
"I'm grateful and humbled to receive this award," she said. "If not for NMEA and our CT/RI chapter, SENEME,  I would not be where I am today. The people in these organizations helped me find my career, provided support and confidence to follow my dreams, and made it fun along the way."
Payne's many accomplishments in marine science education were also recognized last year, when the University of Connecticut's Board of Trustees promoted her to associate professor in residence. Her many achievements are described in the article announcing the promotion: https://seagrant.uconn.edu/?p=6316.
---