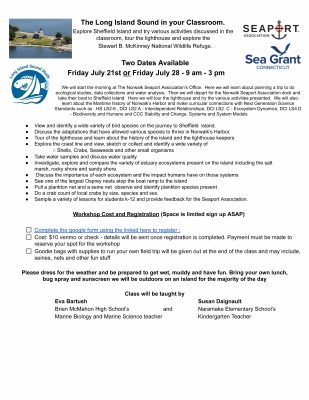 Two sessions of "The Long Island Sound in your Classroom" teacher workshop will be offered at the Steward B. McKinney National Wildlife Refuge in Norwalk on July 21 and 28 from 9 a.m. to 3 p.m.
Participants will explore Sheffield Island and try various activities discussed in the classroom, tour the lighthouse and explore the refuge.
For more information, download the flyer.
---