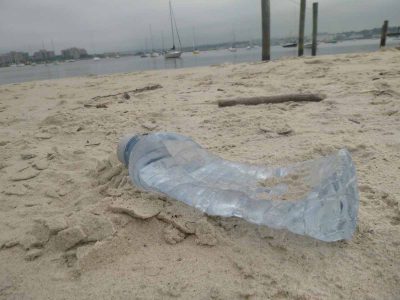 This article ran on July 29 on the Opinion pages of the Stamford Advocate, the News-Times of Danbury, the Middletown Press and Greenwich Time.
By Judy Benson
One recent morning on a small beach near my home, I found a half-full water bottle, the cracked case from a 4th of July firecracker, a tattered drinking cup, a Ziploc bag, five cigarette butts, a bottle cap and the handle of a child's sand bucket, all within a 5-foot radius.
All of these items are made entirely or partially of plastic — even the cigarette butts. Most of them were probably used for 10 minutes or less before being thoughtlessly discarded. Had I left them there instead of taking them home, where the water bottle went into the recycling bin and the rest into the trash, all that plastic would have been carried off on the next high tide to become part of the ocean until 2118 or longer. Mine was a small effort to avoid such a long-term impact. In that world of the next century, will the ocean have become a giant garbage dump for plastic, or will people have the will to fix the problem while it's still possible?
"In Long Island Sound, plastics are a nuisance and hazard for boaters, they can trap, suffocate and starve marine organisms, and plastics washed up on our beaches aren't just an eyesore — they impact our tourism economy," said Judy Preston, Long Island Sound outreach coordinator at Connecticut Sea Grant. "Fortunately, we're starting to see a critical mass building around this issue."
In Connecticut, Westport banned plastic shopping bags, and other towns, including Greenwich, Norwalk, Stamford and Stonington, are considering the same action. Organizations including the Maritime Aquarium in Norwalk have eliminated most single-use plastics — including straws, lids and bags — from their cafeterias and gift shops.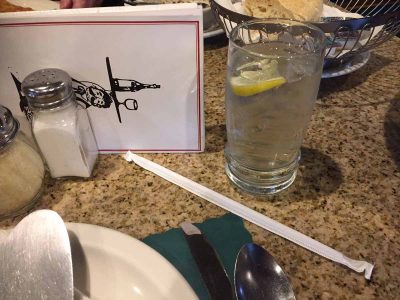 Now the Long Island Sound Study, a partnership of the Environmental Protection Agency, Connecticut and New York agencies and nonprofits including Connecticut Sea Grant, is appealing to the public to help get the plastics problem under control. From Aug. 2 through Sept. 14 — the day before International Coastal Cleanup Day — it will try to persuade people to ditch single-use plastics for reusable bottles and shopping bags, and quit using plastic straws, lids and stirrers. The messages will be sent in a series of Facebook and Twitter posts, and on attractive stickers with "Break the Single-Use Plastic Habit" and "Protect Our Wildlife" slogans. An extension of last year's "#DontTrashLISound" campaign, this effort targets the material used in seven of the 10 items most
frequently collected on the Sound's beaches.
"People are beginning to realize that plastics last a very long time in the environment, and that has a lot of important consequences," said Preston, part of the communications team for the campaign.
Some 700 species of marine animals, including sea turtles and whales, become tangled in plastic fishing line or eat plastic, including plastic bags mistaken for jellyfish. The world's oceans now hold some 5 trillion pieces of plastic, much of it from items used for only a few moments. Invented after World War II, this versatile polymer made from fossil fuel refining waste started to become the ubiquitous material of consumer culture in the 1950s, and is now used in everything from medical devices to cars to packaging of all sorts. Though durable and useful, too little of it is getting recycled or even thrown in the trash.
"The persistence is the problem," said Penny Vlahos, associate professor of marine sciences at the University of Connecticut. "Eventually plastics break down into microscopic bits that latch onto the algae the fish eat. We do find plastic in animal guts."
But there is good news. Unlike other more complex environmental problems, this is one we know how to fix. Breaking our single use plastic habit isn't difficult or expensive — in fact refillable bottles are cheaper in the long run than throwaway ones. All it takes is a desire to make a positive difference for present and future generations. People can share the good feeling that comes from taking actions that matter by joining the campaign with these hashtags: #DontTrashLISound and #LISound.
"It's ridiculous how much plastic ends up in our environment, but it's not hard to make a couple of simple changes in your life to make a difference," said David Sigworth, spokesman for the Maritime Aquarium. "There's a saying that 'no single drop of water feels responsible for the flood.' We're all single drops causing a flood of plastics into the ocean. It's a lot easier to not get it into the ocean in the first place than to try to get it out."
Judy Benson is communications coordinator at Connecticut Sea Grant.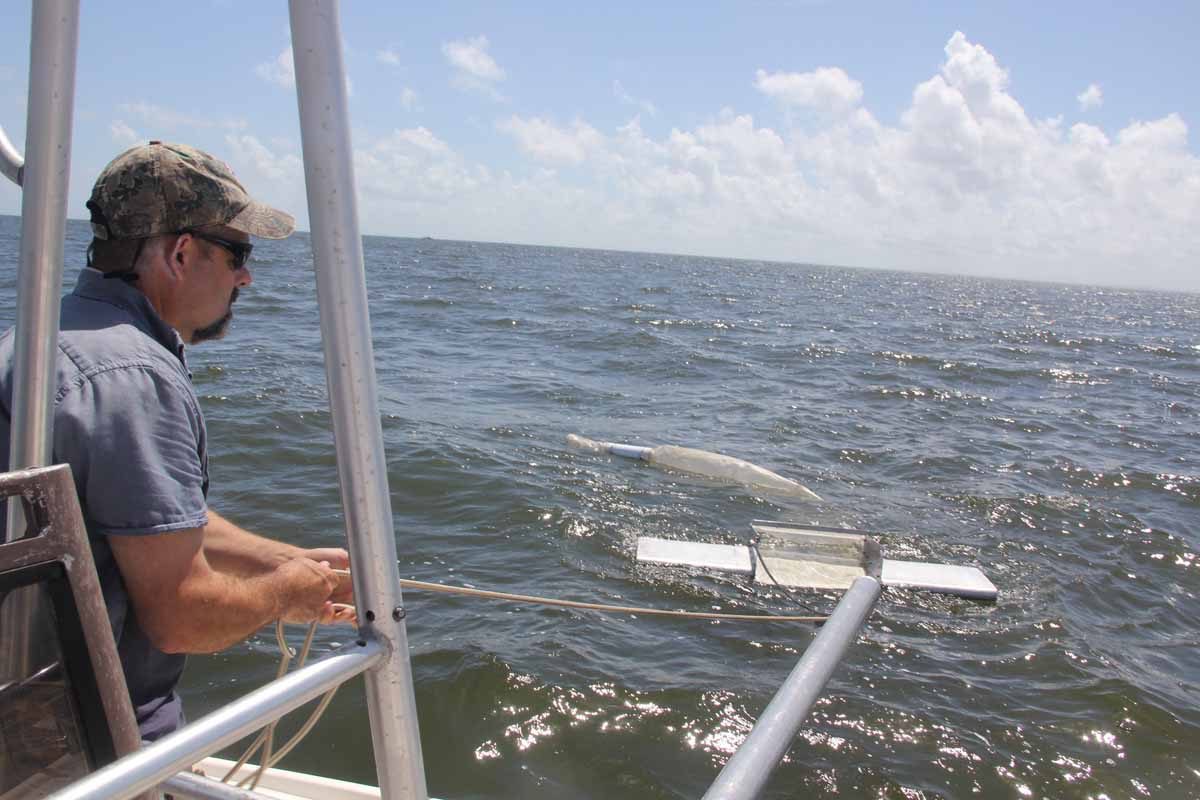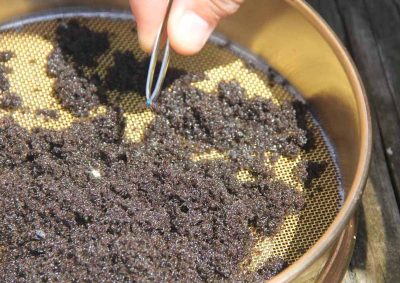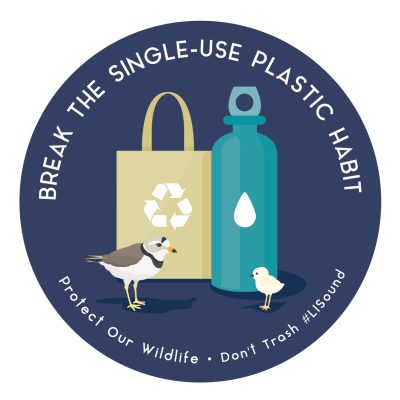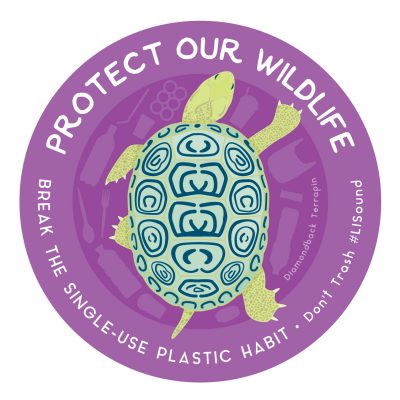 ---