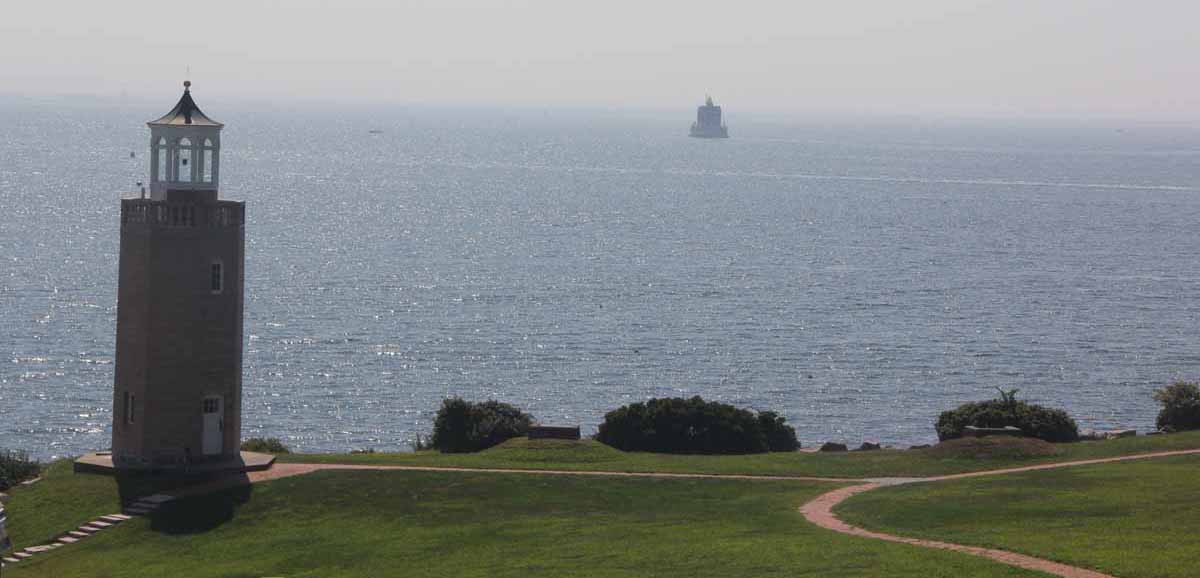 Story and photos by Judy Benson
Groton – As part of its yearlong 30th anniversary celebration, Connecticut Sea Grant will host members of the Connecticut Plein Air Painters Society for a paint-out at the UConn Avery Point campus from 9 a.m. to noon on Sept. 9.
Also at 9 a.m. on Sept. 9, Judy Preston, Sea Grant's Long Island Sound outreach coordinator, will lead a 30-45 minute walk around the campus. During this free event, members of the public will learn about the various marine habitats visible from the campus, Preston's work on coastal habitats and campus history. The walk will begin at the entrance to the Marine Sciences Building next to the Branford House.
The two events are part of Sea Grant's effort to reach out to new audiences during its 30th anniversary year to share its expertise and commitment to helping Connecticut coastal communities and resources grow and thrive.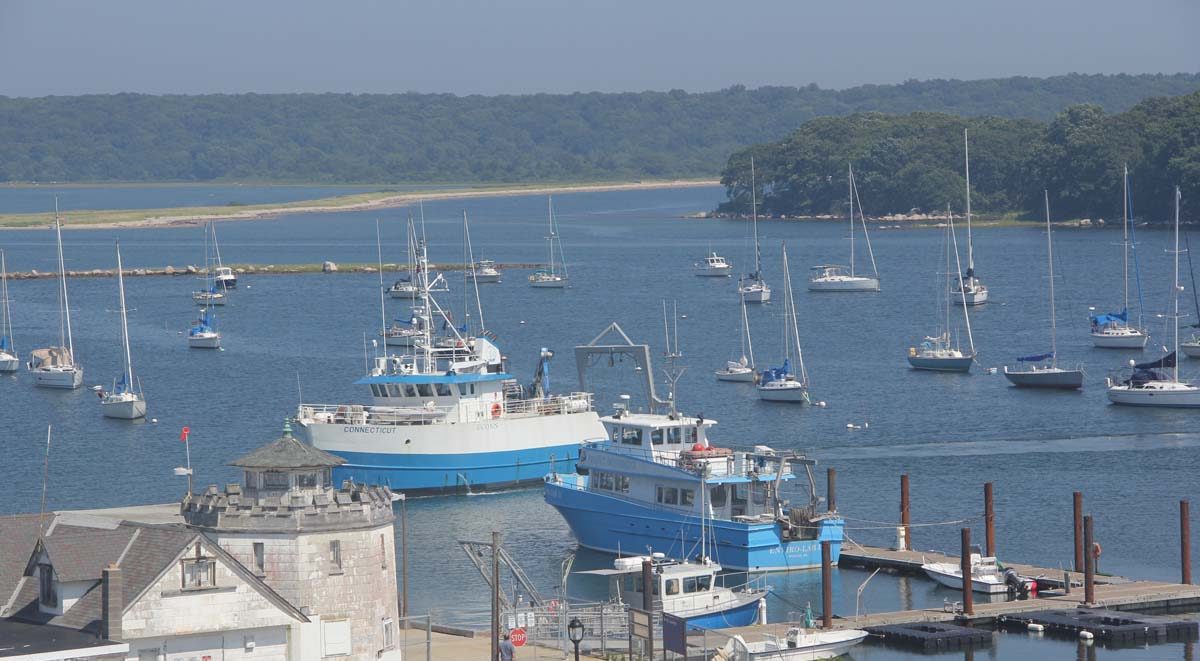 "There are many ways people value Long Island Sound and its coastal resources, and art is one way by which this appreciation can be expressed," said Nancy Balcom, associate director for Connecticut Sea Grant. "Annually since 2011, we've sponsored an art award program as a means for sharing new perspectives on the connections between people and the Sound. We're excited that the Connecticut Plein Air Painters will add another dimension to this effort through this paint-out."
Dawn Tyler of Hebron, president of the Plein Air Painters, said the Avery Point campus is a new venue for the 60-member group's paint-outs, which take place about once every two weeks from April through October. She expects the artists will be drawn to the river, salt marsh and shoreline views from the campus as subjects for their work.
"Our paint-outs give people a chance to paint together and exchange ideas," she said. The group also hosts two yearly shows of works created during the paint-outs.
Founded by Jane Zisk in 1995, the Connecticut Plein Air Painters Society follows in the tradition of the impressionist painters from the Old Lyme and Cos Cob artist communities at the turn of the 20th Century, according to Shauna Shane, paint-out chairwoman for the group.
"That tradition is built on a shared love of painting the landscape, describing the light, the color and the atmosphere that is truly observed only from life," she said. "Plein air painters welcome the companionship and the search for excellence that bring us together to explore a beautiful river, garden walk, waterfall or rocky sea shore."
Works created by the painters group are tentatively slated to be exhibited on campus at a date to be determined later this year.
To register for the walk, send an email with your name and contact information by Sept. 7 to: judy.benson@uconn.edu. UConn's Avery Point campus is located at 1080 Shennecossett Road, Groton.
Judy Benson is the communications coordinator for Connecticut Sea Grant.
---