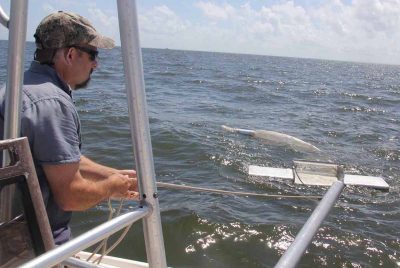 On Sept. 7, Connecticut Sea Grant will showcase the important and interesting research it funds on fisheries and aquaculture, resilient communities and coastal ecosystems and watersheds as part of our yearlong celebration of three decades of "Science Serving the Connecticut Coast."
The public is invited attend the 30th Anniversary Research Forum, which will take place from 10 a.m. to 4:30 p.m. in Room 103 of the Marine Sciences Building at UConn's Avery Point campus in Groton, with coffee and snacks offered at 9:30 a.m. The program will consist of short talks by more than a dozen of our funded researchers with time for questions. Lunch will be served.
Long Island Soundkeeper Bill Lucey will give the keynote address.
A draft agenda can be viewed here.
This will be an opportunity to learn about the discoveries and relevance of the work our researchers are doing on Long Island Sound, in coastal communities and in their laboratories. The presentations will be geared both for academic and environmental science professionals as well as members of the media and the public. We look forward to this gathering to network and share our common interest in the well-being of the Connecticut coast and the current science going on in our communities.
Seating is limited. To attend, RSVP no later than Sept. 4 through this link:
https://www.surveymonkey.com/r/YPMMHGS
---