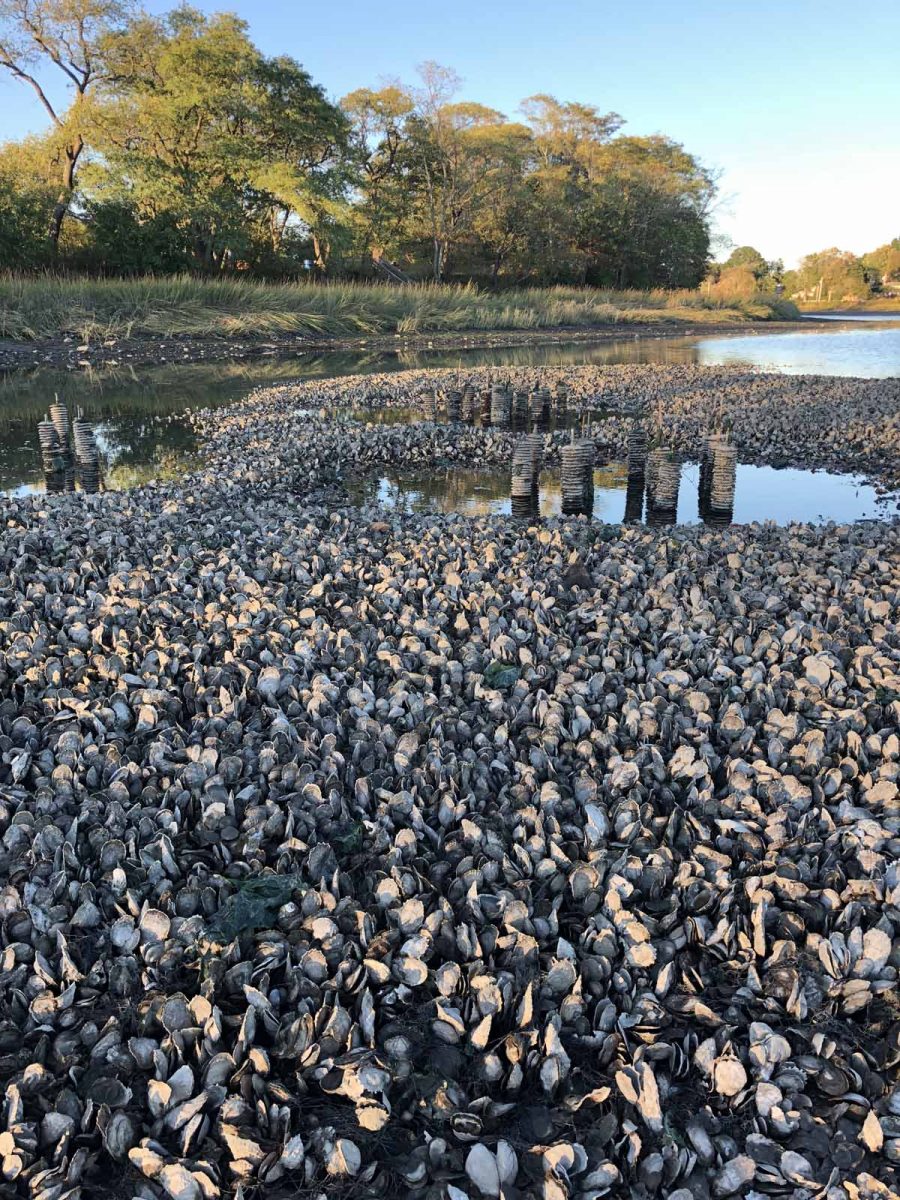 Project partners sought
A $75,000 federal grant newly awarded to Connecticut Sea Grant will advance the goal of restoring shellfish beds in Long Island Sound, opening the way for the commercial, recreational and environmental benefits that could result.
"This effort will help us to identify areas throughout the Sound that are available for restoration, and tell us what's really suitable," said Tessa Getchis, aquaculture extension specialist with Connecticut Sea Grant.
The grant project, which will be conducted in partnership with the state Department of Agriculture, Bureau of Aquaculture and the Department of Energy and Environmental Protection, will fund analysis of GIS maps that show environmental conditions and human use patterns in various areas of the Sound. It would include a preliminary map of potential shellfish restoration areas to help state agencies facilitate discussions with interested parties about where and how efforts should be focused, Getchis said. Project partners will work in collaboration with town shellfish and harbor management commissions, city planners, coastal engineers and the commercial shellfishing industry to better understand local opportunities and constraints.
Town agencies, environmental professionals and groups interested in joining as partners in the project are encouraged to contact Getchis. Work will begin this fall, with a report identifying potential restoration areas to be released in two years. The report could be used as the basis for various groups to apply for funding to undertake specific restoration projects, Getchis said.
"This will put restoration practitioners in a position to get their projects funded," she said. "We also want to provide funding agencies the confidence that they are funding high priority, state-supported efforts."
Currently, about 20 percent of Connecticut waters of the Sound are already designated for commercial or recreational shellfishing – mainly clams and oysters. That amounts to approximately 80,000 acres of the total 388,000 acres of the state's portion of the estuary it shares with New York State. The state's commercial shellfishing industry generates an estimated $30 million in revenue annually. But non-harvested beds are also desirable for the important ecosystem functions they perform.
Rebuilding historic shellfish beds for the habitat value they provide to other estuarine organisms, as well as to improve water quality and stabilize shorelines against erosion, has been a goal of Long Island Sound restoration plans for more than a decade, according to Harry Yamalis, environmental analyst with DEEP.
Recent interest in restoration projects has come from a variety of other private and governmental groups. The Connecticut Shellfish Initiative, a project launched in 2014 to spur the growth of aquaculture, also pointed to the need to address hurdles to shellfish bed restoration to help achieve the associated ecosystem benefits.
"We're trying to bring all the groups together that have an interest in restoration, so that they can lend their expertise to this planning process," Getchis said.
Yamalis, a member of the shellfish initiative's steering committee, said he and others are looking to promote the restoration of oyster reefs for their habitat value, where no harvesting would be allowed.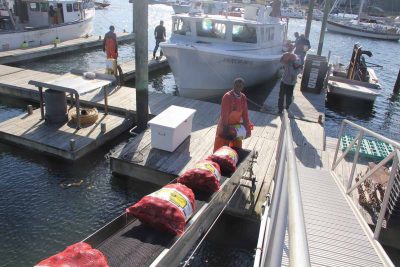 David Carey, director of the state Bureau of Aquaculture, noted that shellfish beds have historically been an important part of the Long Island Sound ecosystem and key contributor to the state's economy. Multi-million dollar investments to upgrade wastewater treatment plants over the last three decades have set the stage for a resurgence in shellfish growth, particularly oysters.
"This effort has a high degree of probable success because of Connecticut's favorable water quality and its abundant healthy oyster resource that continues to recruit strongly," Carey said.
The future task, he added, will be to manage the new beds so that investment in restoration pays off over the long-term. One of the main challenges facing areas suitable for restoration is the accumulation of fine sediments carried with river and stream flows, Carey noted. These must be controlled for shellfish beds to flourish.
Carey added that the areas most in need of restoration may be that way because of impaired water quality, and that the state will also need to ensure that there is adequate outreach to enforce closures of areas off-limits to public harvest.
The grant funds came from the U.S. Department of Agriculture's Natural Resources Conservation Service.
To become a project partner or obtain more information, contact Getchis at: Tessa.getchis@uconn.edu or at: (860) 405-9014.
---