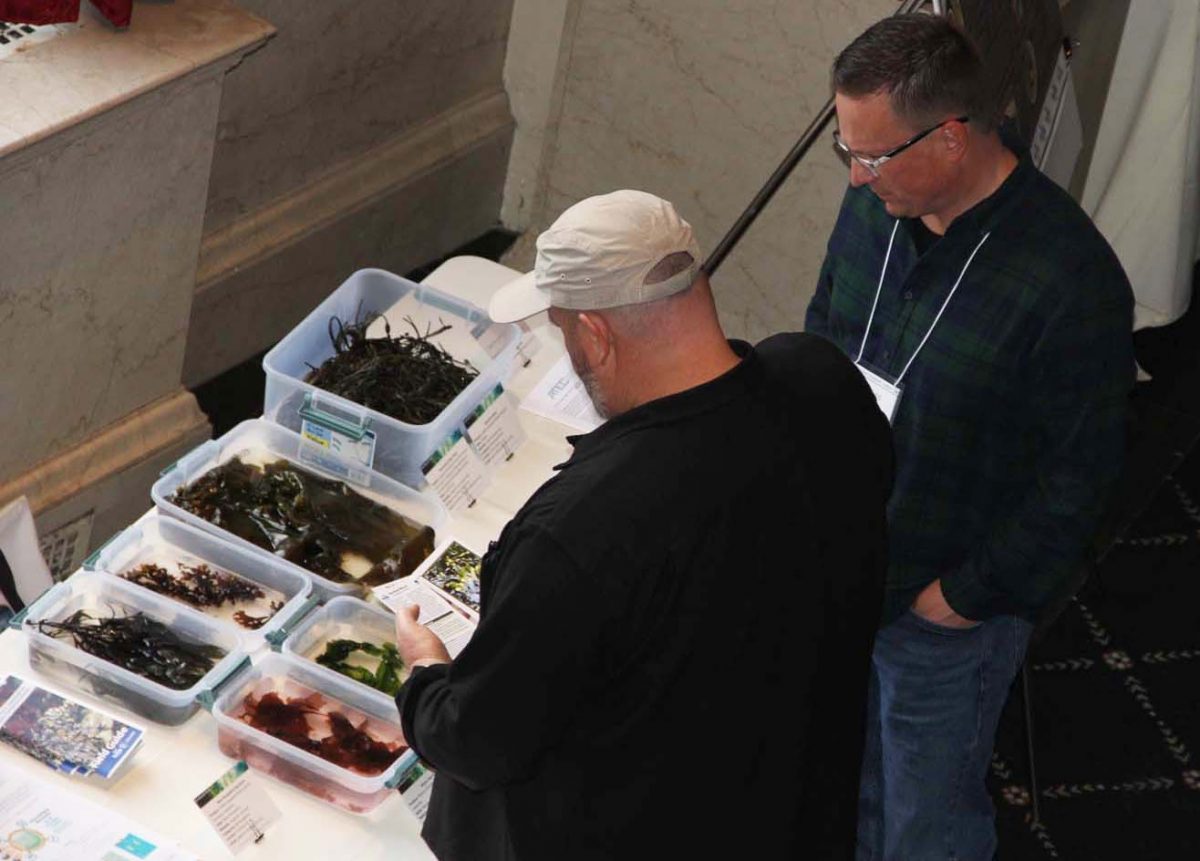 Story and photos by Judy Benson
Create a trade association to spearhead seaweed marketing.
Develop solutions and strategies to extend the shelf life of seaweed.
Recognize that seaweed isn't like other seafood — it's competing for space on the dinner plate with vegetables — not fish, chicken and beef.
Pursue "hipster niche markets" that maximize the appeal of seaweed as a healthy, local food that is good for the environment, absorbing excess carbon and nutrients from coastal waters. At the same time, don't stop working to broaden the appeal of seaweed to get it into the daily diet of average consumers — in school lunches, chowders and pastas.
"If this industry is going to get to the next level, it has to have a common message — it's healthy and it's environmentally friendly," said Markos Scheer, who grows shellfish and kelp in the waters of Alaska.
Ideas like these were in abundance at the National Seaweed Symposium, a first-of-its kind event in Providence, R.I., March 2-4. There, Scheer, along with more than 100 fellow farmers, regulators, researchers and others with an interest in moving the commercial seaweed industry from the sidelines to center stage had the chance to collectively troubleshoot and brainstorm about its present and future.
"This is still a new industry, and we're all trying to figure it out together," said Anoushka Concepcion, aquaculture extension specialist for Connecticut Sea Grant and lead organizer of the event. "This is just the starting point."
The symposium is one of the first initiatives of the newly formed National Seaweed Hub, an organization that came together six months ago through a NOAA-funded grant awarded to Connecticut Sea Grant and nine Sea Grant programs in other states with fledgling seaweed operations. The industry ranges from Alaska to Maine — which grow the largest volumes and most varieties in offshore farms — to California and New York, where seaweed growing is currently limited to a few indoor tank farms or research sites. In between are states like Connecticut, where sugar kelp is being commercially grown on four of 15 permitted sites.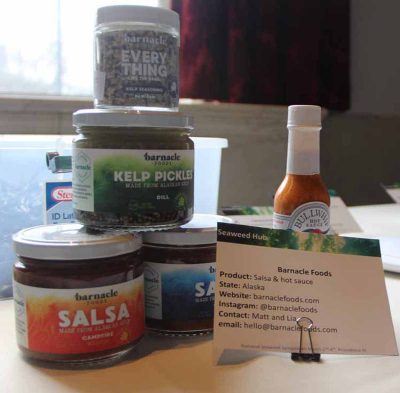 "If you can put seaweed in it, we're trying it in Maine," said Jaclyn Robidoux, marine extension associate at Maine Sea Grant, during a "State of the States" presentation on the various sizes, types and regulatory frameworks for seaweed farming from New England to the Pacific Northwest.
While seaweed has long been used in products such as fertilizer, pet food and as an additive to thicken foods and cosmetics, symposium participants focused their energies on advancing seaweed's potential as a main component in food products and "neutraceuticals" – supplements and remedies made from natural ingredients. In addition to selling fresh and frozen kelp and other seaweeds to restaurants, growers talked about selling it to breweries for beer, drying it for flavoring powders and mixing it in smoothies.
A "Seaweed Showcase" on the second afternoon of the symposium displayed some of the breadth of seaweed-based products and types of seaweed being grown. There were "Cup of Sea" teas, seaweed pickles and hot sauce, seaweed facial lotions and packages of dried seaweed waiting to be added to miso soup. Hanging from railings throughout the display areas were the long lines, buoys and other gear used at seaweed farms. The University of New England had bubbling tanks of kelp and seed string spools from its sugar kelp nursery on its table. On the next were seawater-filled basins with samples of the five types of seaweed being grown in Maine – ranging in color from deep red to bright green to brown – that caught the eyes of many.
UConn Professor Charles Yarish, keynote speaker for the symposium, led off the event with an overview of the recent history of seaweed research and farming. The challenge for the industry, he said, is figuring out how to realize the potential of the seaweed grown in U.S. waters to edge out the Asian imports that currently dominate.
"We have a lot of small farms, but we need farmers helping farmers," said Yarish, who has been a leading researcher and proponent of seaweed for three decades. "Our coastal waters are far better for growing seaweed than their coastal waters (in Asia). But we need to make sure we have the workforce the industry will need to be a global player."
After Yarish, results of a needs assessment survey of 259 people involved in various facets of the seaweed industry were presented. The survey was conducted from the beginning of January to the end of February. Among the findings:
Growers are seeing wide fluctuations in prices for their product.
The biggest concern of regulators is establishing clear food safety regulations for seaweed.
The primary issue for growers is finding buyers.
The main issue for chefs and food processors is getting product in a form that is consistent and can be used readily.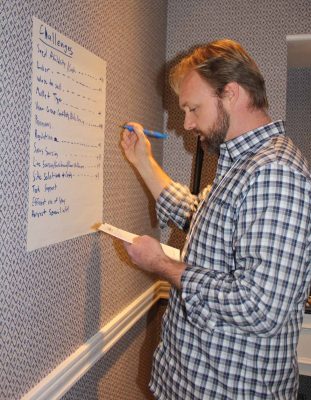 After that, participants were divided into four work groups to discuss challenges and develop a plan for working on solutions. Each group focused on a different topic — marketing opportunities, regulations, processing or production — while recognizing that there would be a lot of overlap between them. After spending most of the middle part of the three-day event in their groups — filling flip charts, building on common ideas and setting priorities — all the participants came back together on the final morning to share what they'd done.
"Our group will be having a standing call quarterly and we'll break up into subgroups to tackle some of these challenges," said Chris Schillaci, aquaculture coordinator for the National Oceanic and Atmospheric Administration, who summarized the work of the regulations group. It identified the need to establish best management practices for the industry and to gain a better understanding of public perceptions as some of the key issues the members would address.
Four federal regulators from agencies that deal with food safety, aquaculture and marine fisheries followed with the final presentation. Each gave an overview of their agency's role in the seaweed industry and answered questions about permitting, nutrition and hazards testing and other key issues.
"We're starting to get more inquiries about seaweed, so this comes at a perfect time for us," said Steven Bloodgood of the Food and Drug Administration. "Seaweed is an emerging food commodity."
To conclude the symposium, Concepcion urged participants to take the framework they had just developed in their work groups to the next level.
"I just want to assure you," she said, "that the conversation isn't over. This is just the beginning of bringing the different sectors together to make seaweed commercially viable. The ideas are coming from you. We're not going to solve these challenges overnight, but what can we all do together to make something happen?"
Judy Benson is the communications coordinator at Connecticut Sea Grant.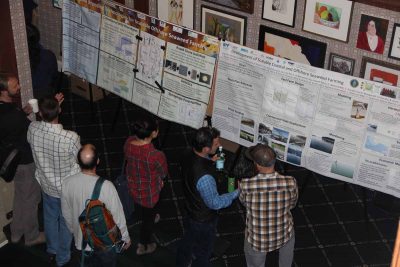 ---