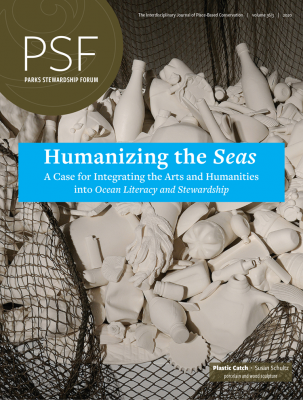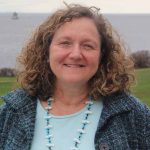 This special issue of Parks Stewardship Forum, guest-edited by Connecticut Sea Grant Research Coordinator Syma Ebbin, looks at how the "blue humanities" can bolster the public's ocean literacy and sense of stewardship for the seas. Articles in this issue make the case that the arts and humanities can and should contribute to marine conservation. In addition to her CT Sea Grant post, Ebbin is also associate professor in residence in the UConn Maritime Studies Program.
With a full title of Parks Stewardship Forum, The Interdisciplinary Journal of Place-Based Conservation, current and past issues can be found at these two websites: https://escholarship.org/uc/psf for scholarly reference and use; and https://parks.berkeley.edu/psf for online browsing and reading.
Featured theme articles in the current issue include two by Ebbin, "Humanizing the Seas: A Case For Integrating the Arts and Humanities into Ocean Literacy and Stewardship," and "Immersing the Arts: Integrating the Arts into Ocean Literacy," in which she discusses Connecticut Sea Grant's arts support awards program. In addition, Colleen Franks, UConn research specialist, writes about the Connecticut Blue Heritage Trail in "Integrating Maritime Heritage and Ocean Literacy: Free-choice learning along the Connecticut Blue Heritage Trail." In "Ocean Literacy and Public Humanities," UConn Maritime Studies Professor Helen Rozwadowski argues that ocean literacy principles and the framework for carrying them out are well developed, but that the humanities and arts are largely — and needlessly —absent.
---