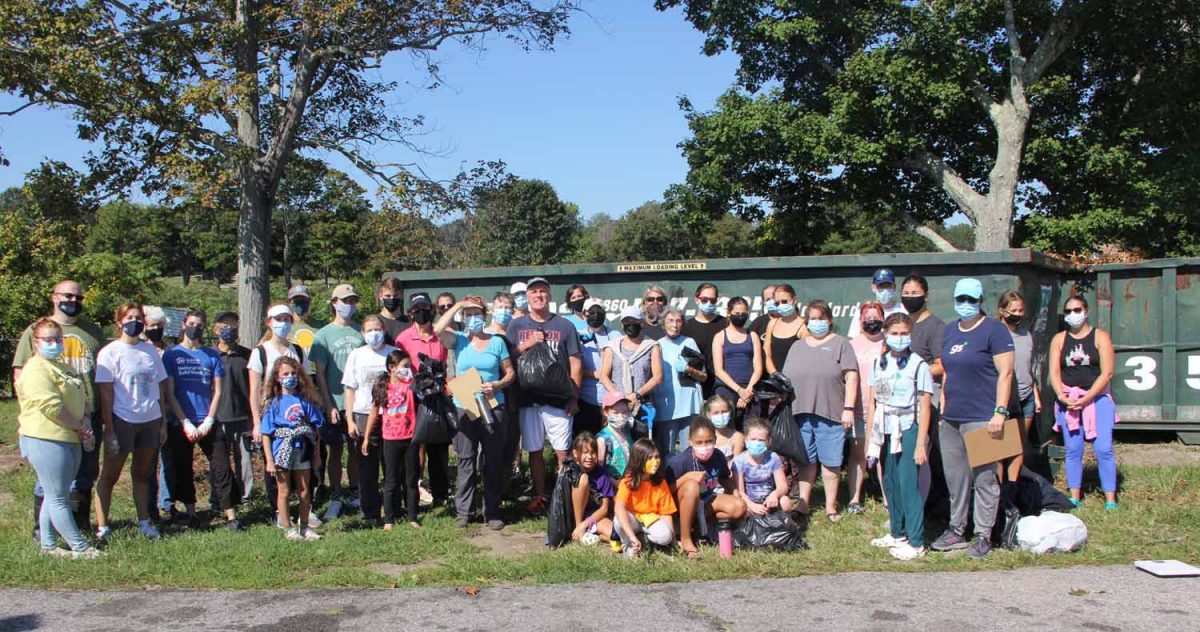 Story and photos by Judy Benson
Volunteers netted about 102 pounds of trash during the Sept. 18 cleanup at Ocean Beach Park in New London, one of more than two dozen CT Cleanup events across the state on International Coastal Cleanup Day.
Many youth joined in the cleanup, including members of New London Girl Scouts. Cigarette butts and food wrappers were the most numerous items collected, while unusual items included a set of auto mud flaps, a large iron rod, a tent, cellphone wrapper and shotgun shells. Maggie Redfern, assistant director of the Connecticut College Arboretum, led the event, with sponsorship from Secor Subaru and Save the Sound.
The event served as a finale for the #DontTrashLISound – #DoOneThing campaign by the Connecticut and New York Sea Grant programs that began on Aug. 16 with a cleanup at Sherwood Island State Part in Westport. Partners included the Maritime Aquarium at Norwalk and Save the Sound. While the campaign of social media posts has ended for 2021, people can still volunteer at cleanups in late September and October. Learn more at: https://www.savethesound.org/2021cleanup/
---