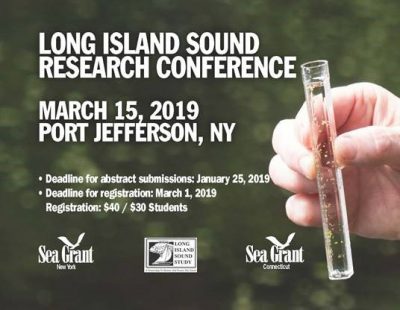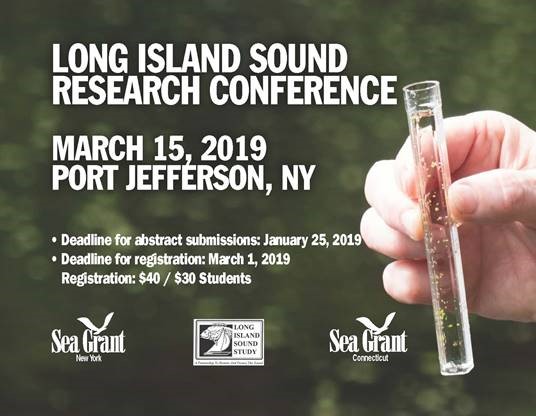 The 2019 Long Island Sound Research Conference will take place from 8 a.m. to 5 p.m.on March 15, 2019, at Danford's Hotel-Marina-Spa in Port Jefferson, N.Y.
The plenary speaker will be Dr. Parker McCready of the School of Oceanography at the University of Washington. The meeting is facilitated as a partnership between New York Sea Grant, Connecticut Sea Grant and the Long Island Sound Study.
The deadline for abstract submission is Jan. 25, 2019. Abstracts can be submitted here.
The deadline for registration for the conference is March 1. Register here.
The biennial conference highlights diverse research occurring in Long Island Sound and its watershed.
For information, contact: Lane Smith at: (631) 632-9780 or at: lane.smith@stonybrook.edu.
---