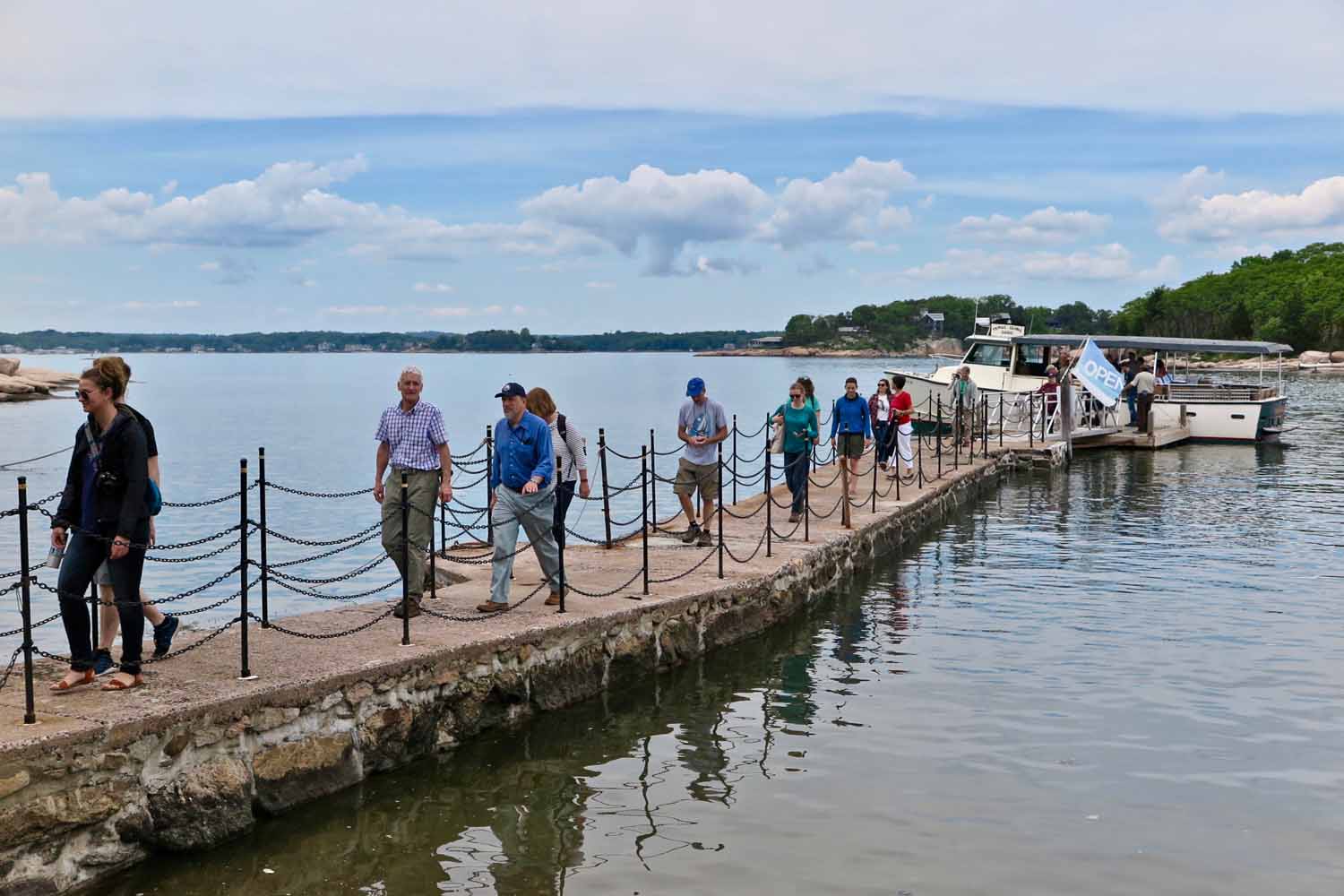 Connecticut Sea Grant continued the yearlong celebration of its 30th anniversary with an on-the-water workshop aboard the Volsunga IV in the Thimble Islands of Branford on June 7.
The second of four workshops marking the anniversary year, the excursion took 35 passengers on a two-hour trip around the islands, including a stop at Outer Island, part of the Stewart B. McKinney National Wildlife Refuge. Along the way, passengers learned from speakers about Connecticut Sea Grant's work in Long Island Sound and the Long Island Sound Blue Plan; commercial and recreational shellfishing and kelp farming; and research projects funded by Sea Grant.
The first workshop took place in October aboard the Onrust out of the Connecticut River Museum. Other workshops are planed in the Groton-Stonington area and Norwalk harbor this summer.
---