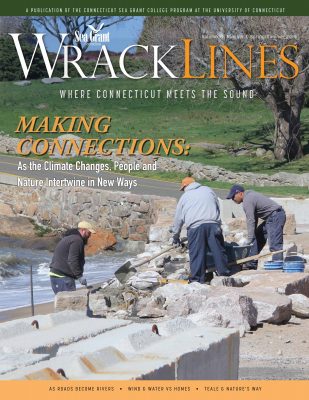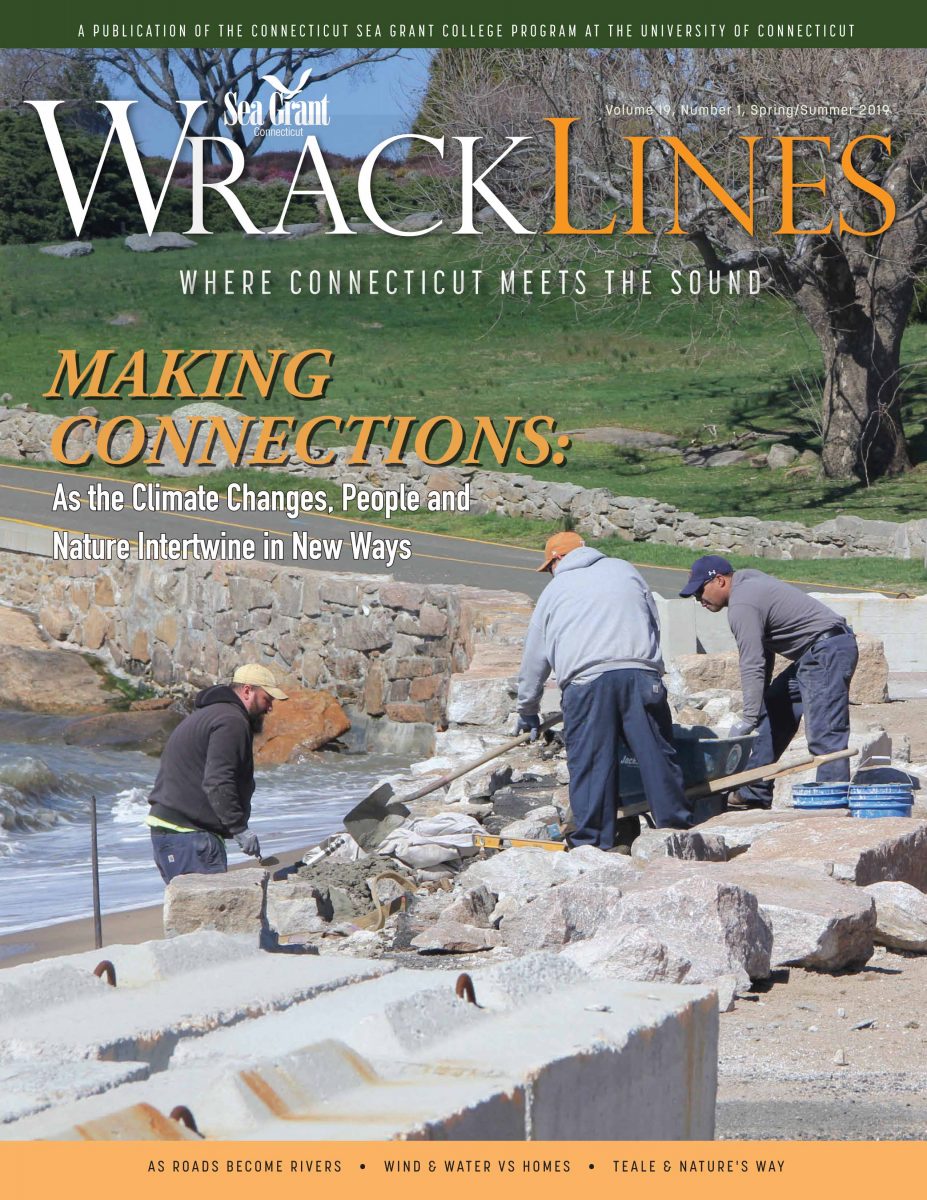 "Making Connections," the theme of the Spring-Summer 2019 issue of Wrack Lines, focuses on how climate change is amplifying the many ways that people and nature are intertwined. This Wrack Lines issue leads with three articles about how shoreline residents are being impacted by some of the physical impacts of climate change: more frequent road flooding, increasing wind vulnerability as homes are elevated, and the lingering effects of Superstorm Sandy.
Edwin Way Teale's regard for nature and his relevance to today's world are explored by Richard Telford, in an essay titled, "All rivers, all lives run to the sea." Telford is writing a biography of the Pulitzer Prize-winning nature writer who spent the last 20 years of his life on an old farm in Hampton, Conn. In the article, "Crosscurrents: Connecticut Sea Grant's Retrospective Exhibition Makes Waves," Syma Ebbin, Sea Grant's research coordinator, tells how the exhibit came about and its impact.
Submit questions and comments about the articles in the new issue to: judy.benson@uconn.edu. Answers will be posted in the Wrack Lines Share and Tell feature.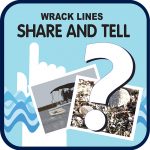 ARTICLES IN THIS ISSUE:
Table of contents, Our contributors
As more roads become rivers, communities search for solutions
Solving an engineering conundrum: as coastal homes get elevated, new research looks at whether vulnerability to wind damage is increasing
Along the coast, residents consider how to heed Sandy's warning of what's to come
All rivers, all lives run to the sea
Crosscurrents: Connecticut Sea Grant's retrospective exhibition makes waves
---