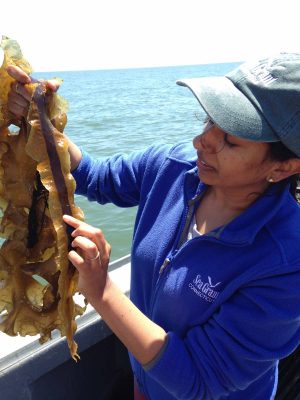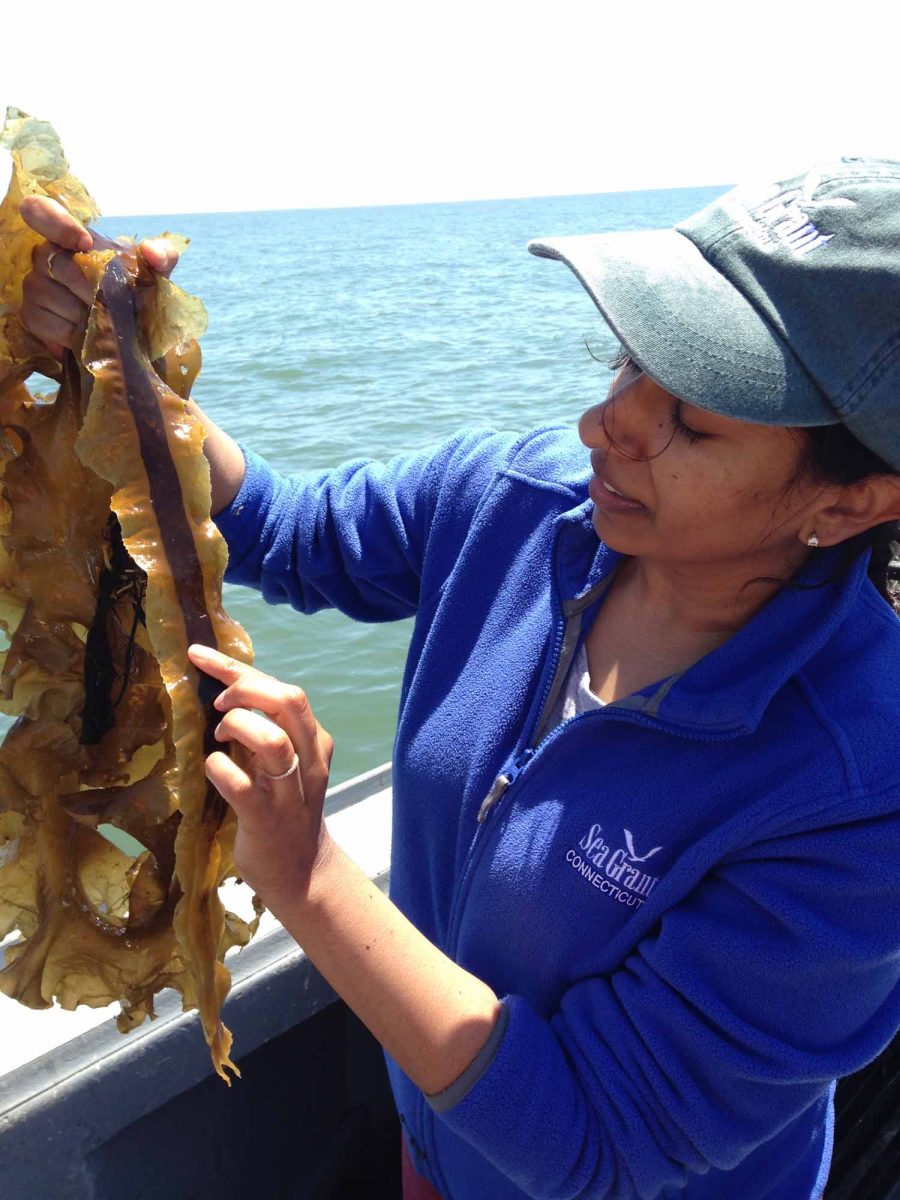 As part of the National Sea Grant program's $16 million in awards for collaborative aquaculture projects, Connecticut Sea Grant will lead two major new aquaculture initiatives and be a key contributor to two additional projects.
The awards, announced by National Sea Grant today, will fund 42 research projects nationwide aimed at advancing sustainable aquaculture in the United States. Connecticut Sea Grant has the distinction of receiving two of just 10 of the awards of more than $1 million each. All awards require a 50 percent match of non-federal funds. The 42 projects were chosen from among 136 proposals requesting more than $52 million in federal funds.
"Connecticut's shoreline supports thousands of jobs, and we are determined to utilize all of our resources to continue the economic growth of this sector of our economy," Gov. Ned Lamont said. "This federal funding will help in those efforts."
The National Oceanic and Atmospheric Administration and its Sea Grant partners are committed to fostering the growth of U.S. aquaculture in sustainable and properly regulated ways, recognizing that wild-caught fisheries cannot meet growing demands of U.S. seafood consumers. Currently the U.S. imports 85 percent of its seafood, resulting in a $14 billion trade deficit.
"The level of success in this national competition testifies to the importance of aquaculture in Connecticut and the quality of the players involved," said Sylvain De Guise, director of Connecticut Sea Grant. "This incoming funding is great news for economic development in our state."
The two projects that will be led by Connecticut Sea Grant are:
Establishment of a National Sea Grant Seaweed Hub with $1.1 million in federal funds. The hub will serve as a central clearinghouse for science-based, practical resources about seaweed aquaculture research and extension efforts. The hub will provide information for planning and outreach efforts for federal and state agencies as well as seaweed growers and other stakeholders in both the culinary and non-food sectors. Led by Aquaculture Extension Specialist and Extension Educator Anoushka Concepcion, Connecticut Sea Grant will collaborate on the project with:  Stephanie Showalter-Otts of the National Sea Grant Law Center; Jaclyn Robidoux of Maine Sea Grant; Melissa Good of Alaska Sea Grant; Gabriela Bradt of New Hampshire Sea Grant; Joshua Reitsma of Woods Hole Sea Grant; Dawn Kotowicz of Rhode Island Sea Grant; Meg Chadsey of Washington Sea Grant; Antoinette Clemetson of New York Sea Grant; and David Hansen of Oregon Sea Grant, among other individuals and groups.
Promoting the growth of Southern New England shellfish aquaculture with new science-based tools and information to engage the public, press and decision makers about the social, economic and environmental effects of the industry. The project, supported by $1.2 million in federal funding, will also expand entry-level training for prospective shellfish growers and for those who make decisions about aquaculture permits. Public concerns about aquaculture will also be addressed. Led by Aquaculture Extension Specialist and Senior Extension Educator Tessa Getchis, Connecticut Sea Grant will collaborate on the project with: Azure Cygler of Rhode Island Sea Grant and the University of Rhode Island; Matthew Charrette and Abigail Franklin Archer of Woods Hole Sea Grant; Read Porter and Julia Wyman of the Roger Williams School of Law and the Rhode Island Sea Grant Legal Program; Brooke Hodge of the New England Aquarium; the UConn Center for Land Use Education and Research (CLEAR); the National Marine Fisheries Service office in Milford; and Robert Johnston and Dana Bauer of Clark University and the George Perkins Marsh Institute. Sylvain De Guise and Diana Payne of Connecticut Sea Grant and Cary Chadwick of the University of Connecticut will also work on the project.
The two programs that Connecticut Sea Grant will contribute to are:
Development of a model law, regulation or guidance document for use by states for the sale of seaweed in its whole form as a food. The National Sea Grant

Aquaculture farmer J.P. Vellotti harvests kelp grown in beds in Groton in 2018. Photo: Judy Benson / Connecticut Sea Grant.

Law Center at the University of Mississippi will lead the project, supported by $212,977 in federal funds, and Connecticut Sea Grant and the Connecticut Department of Agriculture Bureau of Aquaculture will be partners. The project seeks to overcome a main obstacle to the expansion of the seaweed industry in the United States: the lack of a federal framework for its regulation as a food source in its whole form. Without this framework, states are unsure how to structure regulations for this emerging industry, impeding the growth of this potentially important food source.
A worker at Norm Bloom & Son Oysters offloads shellfish harvested from the company's beds in Norwalk. Photo: Judy Benson / Connecticut Sea Grant

Improving community resilience and seafood sustainability by building a diverse seafood processing workforce. Oregon State University will lead the project, supported by $249,992 in federal funds, working with Sea Grant programs in Connecticut and Oregon as well as the University of Maine, the West Coast Seafood Processors Association and the Oregon Department of Fish and Wildlife as partners. It will gather information about current and future workforce needs as aquaculture and fish farming increase, building capacity for adaptation, innovation and resiliency in the seafood industry. Coastal communities and the seafood-processing workforce will be examined to identify barriers and opportunities to a transition to sustainable aquaculture.
For information: Judy Benson, Connecticut Sea Grant communications coordinator: judy.benson@uconn.edu.
---