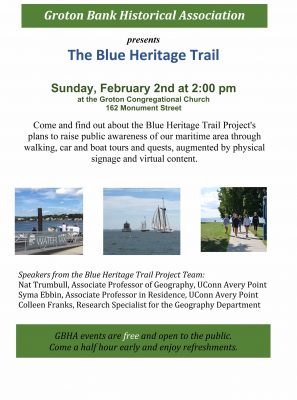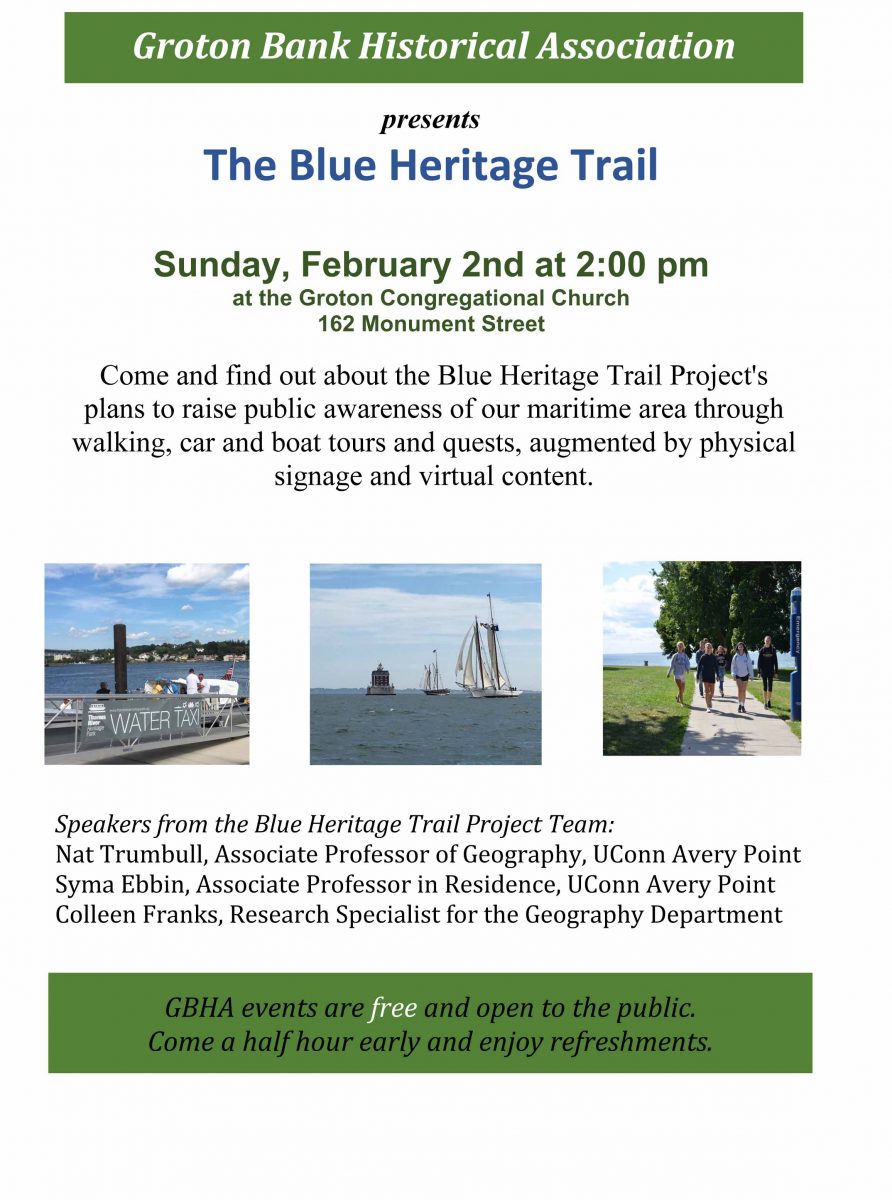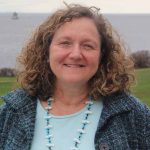 Groton — Syma Ebbin, research coordinator at Connecticut Sea Grant, will join two others involved in the development of the Blue Heritage Trail in a presentation about the project at 2 p.m. Feb. 2 at the Groton Congregational Church, 162 Monument St.
"The Blue Heritage Trail project, supported by the U.S. Department of the Interior's National Park Service, the University of Connecticut and the Connecticut Sea Grant, aims to raise public awareness of the history, role and importance of our local marine environment, maritime economy and culture," said Ebbin, who is also an associate professor at UConn specializing in fisheries and environmental science. "It is comprised of walking, car and boat tours, augmented by physical signage and virtual content."
Joining her in the talk will be Nat Trumbull, associate professor of geography at UConn Avery Point; and Colleen Franks, a research specialist in the UConn Geography Department. They will describe how the trail will educate people about the local maritime area through walking, car and boat tours and quests, augmented by signage and virtual content.
The free presentation is being sponsored by the Groton Bank Historical Association. Snacks will be provided one-half hour before the talk. For more information, call (860) 445-5959.
---