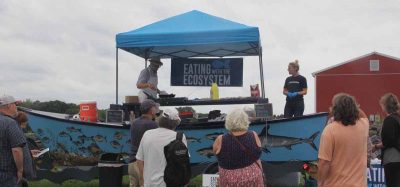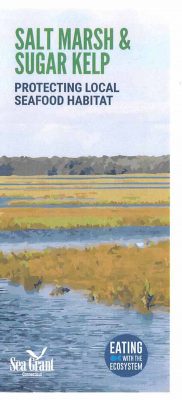 Eating with the Ecosystem will host the third in a series of Food Boat cooking demonstrations and tastings at the New Haven Farmers Market on Oct. 24.
During the event, Chef Craig Hutchinson from Olmo restaurant in New Haven will give a cooking lesson using local seafood, which will then be served to market-goers. It will take place from 11 a.m. to 2 p.m. at the downtown market, on the New Haven Green at the corner of Church and Elm streets.
The nonprofit group's Food Boat events, along with an educational brochure about the relationship between healthy marine habitats and seafood in local waters, are being supported by Connecticut Sea Grant funding. The project included two previous Food Boat events in September, at the Lyme and Westport farmers markets.
The brochure can be downloaded here. Read about the Food Boat event at the Lyme Farmers Market here.
---