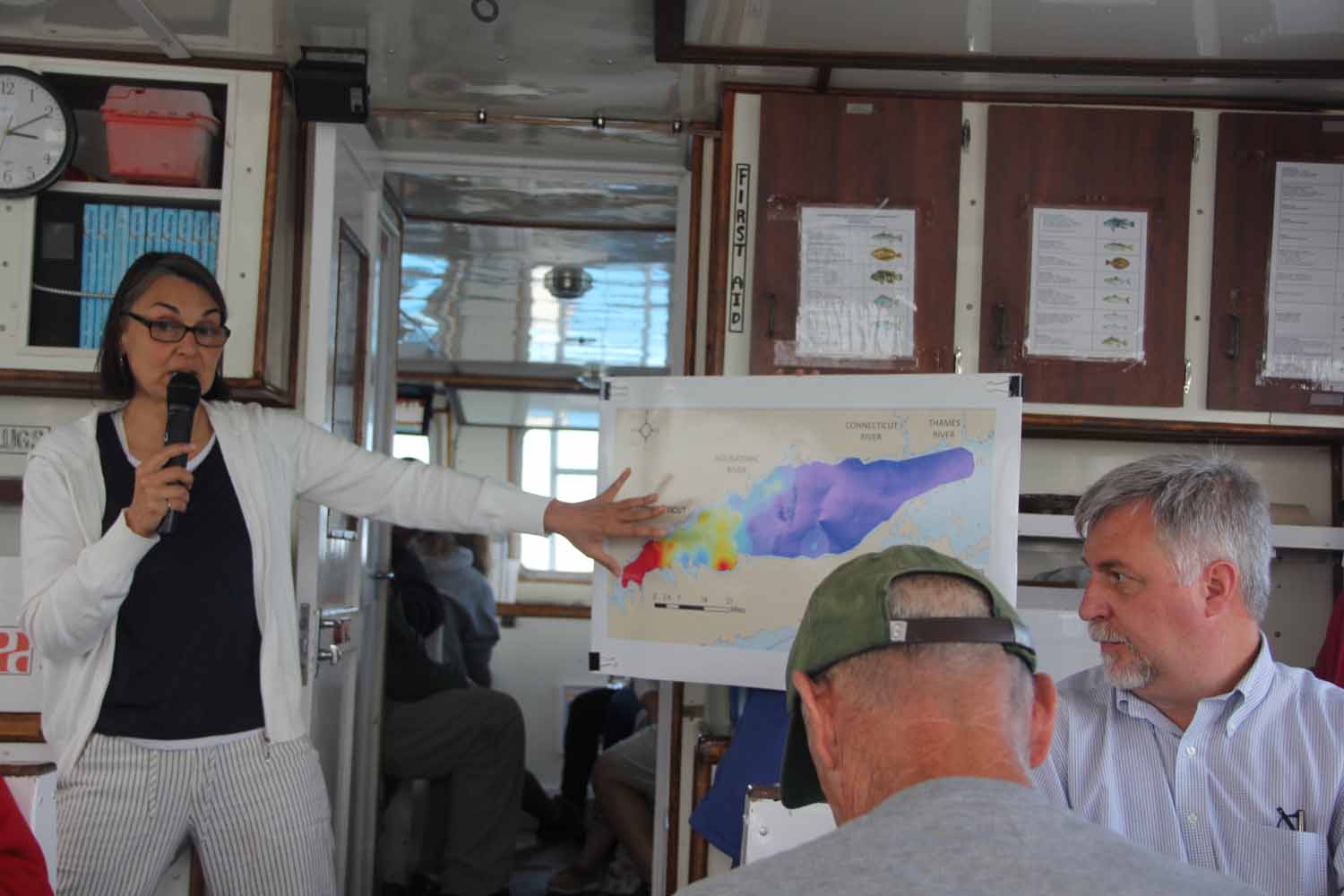 Photos by Judy Benson
Connecticut Sea Grant hosted its third on-the-water workshop aboard Enviro-Lab III, Project Oceanology's vessel, leaving from the docks at the UConn Avery Point campus on the afternoon of June 14. The excursion took about 50 passengers to Stonington harbor and back, along the way passing areas such as the mouth of the Mystic River, Bluff Point and Pine Island that are relevant to the talks given during the three-hour trip. The workshops are being held as part of Sea Grant's 30th anniversary year celebration.
The 10 speakers included Sea Grant partners and researchers who receive Sea Grant funding. Topics included coastal resiliency, the Long Island Sound Blue Plan, safety training for commercial fishermen, commercial shellfishing, the biogeochemistry of the estuary, mercury levels in forage fish, legal implications of climate change and the history of the Avery Point campus.
---