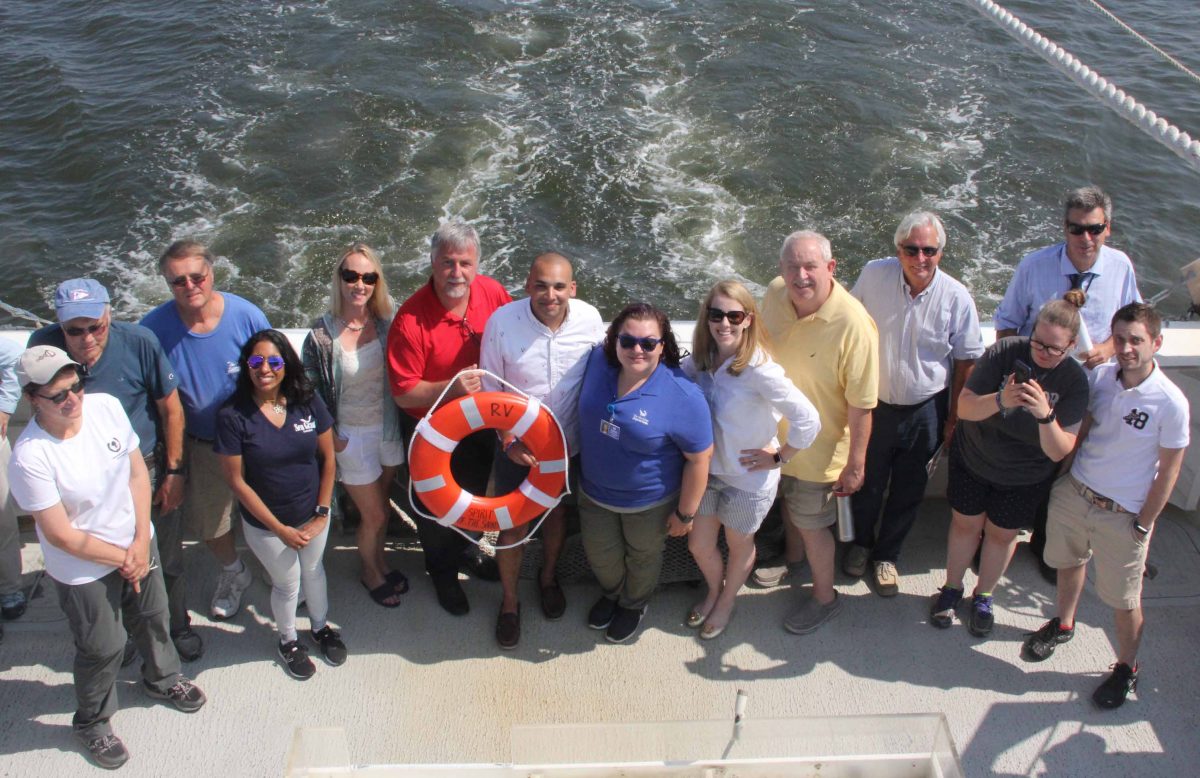 Connecticut Sea Grant hosted the final in a series of four on-the-water workshops celebrating its 30th anniversary on July 26 on Norwalk Harbor. Seven speakers and 24 passengers toured the busy harbor aboard Spirit of the Sound, the Maritime Aquarium of Norwalk's hybrid electric vessel. Topics covered by the speakers included water quality and testing projects in the local area; commercial aquaculture; seaweed aquaculture; research projects involving GoPro cameras on kelp beds, horseshoe crabs and living shorelines. Sea Grant Director Sylvain De Guise concluded the program with a presentation about the Long Island Sound Blue Plan, a marine spatial plan for the estuary that Sea Grant helped create.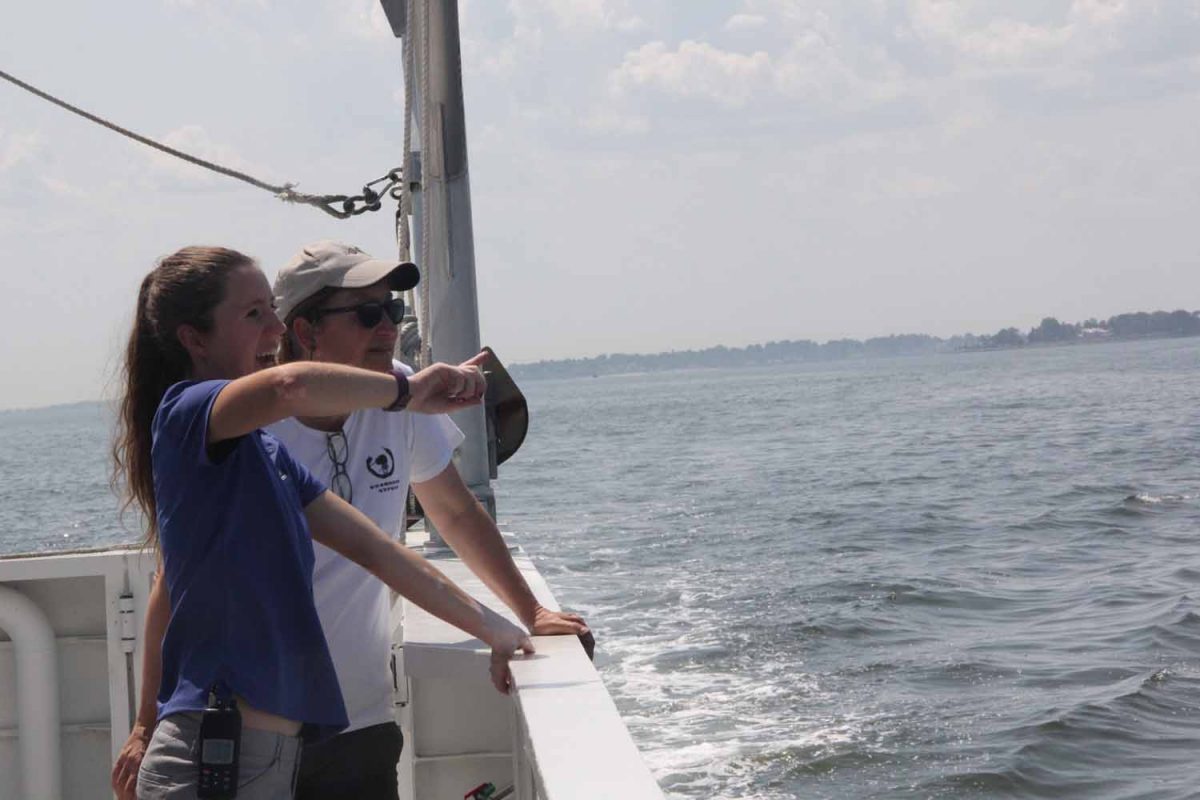 Photos by Judy Benson / Connecticut Sea Grant
Photos from the previous three workshops can be found at: https://seagrant.uconn.edu/?p=5277;  https://seagrant.uconn.edu/?p=5251; and https://seagrant.uconn.edu/?p=4066.
---