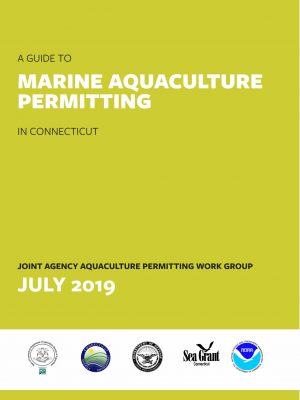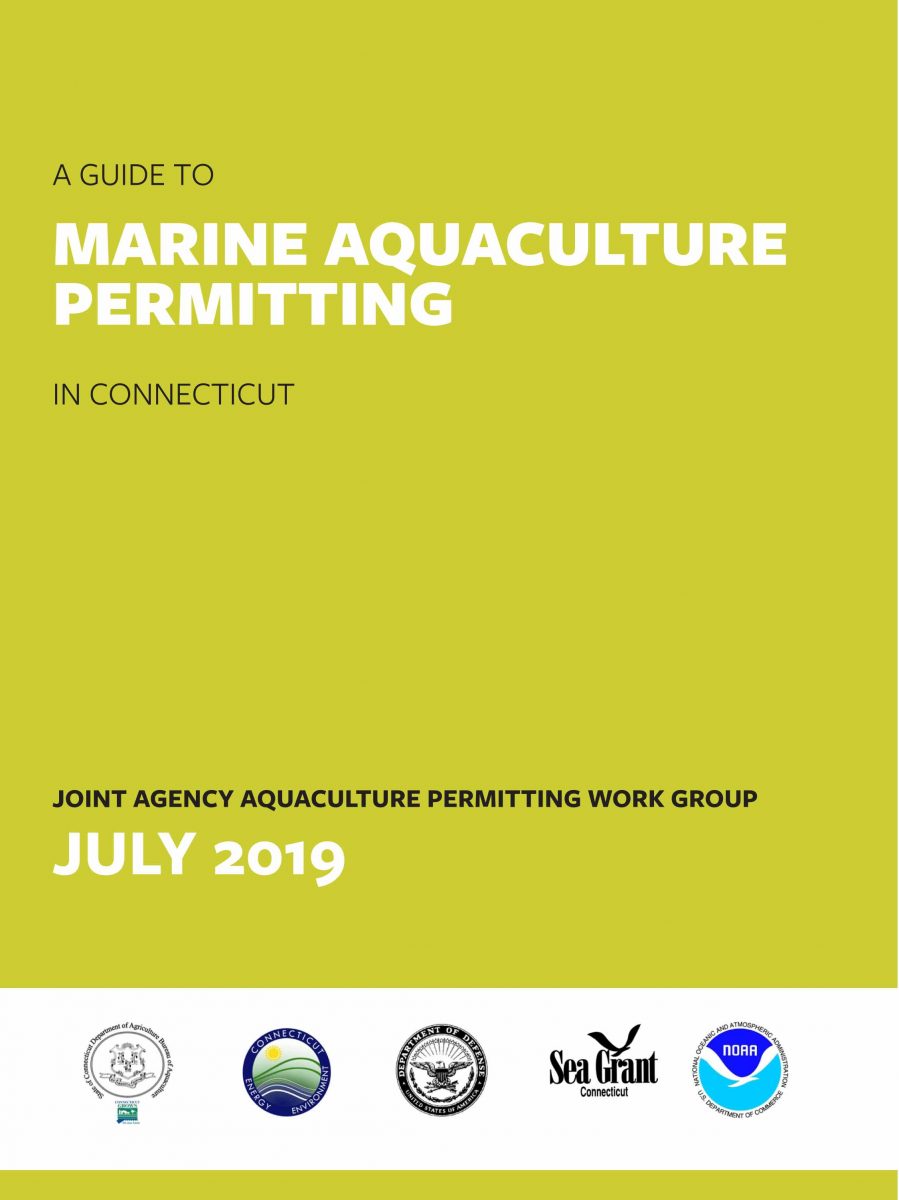 A Guide to Marine Aquaculture Permitting in Connecticut, a handbook about the regulatory process of commercial shellfish and seaweed aquaculture, is now available for viewing and download here.
The 37-page document covers aspects of the regulatory process including: site selection and designation; use of aquaculture organisms; planting and cultivation; production; handling, harvest and sale; and governance of aquaculture in Connecticut. Also included are contact information for permitting agencies and extension services, and lists of licenses and permits associated with aquaculture. It provides an overview of key considerations and restrictions pertaining to aquaculture, and of relevant elements of the Long Island Sound Blue Plan, the marine spatial plan for the estuary.
Published in the summer of 2019, the guide is the work of the Connecticut Aquaculture Permitting Work Group. The group is comprised of: David Carey and Shannon Kelly of the Connecticut Department of Agriculture, Bureau of Aquaculture; Krista Romero and Mike Payton of the Connecticut Department of Energy and Environmental Protection; Cory Rose of the U.S. Army Corps of Engineers; and Tessa Getchis of Connecticut Sea Grant and UConn Extension.
---