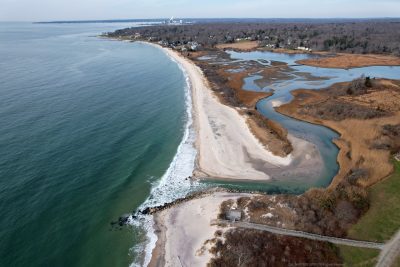 Just in time for beach season, a free webinar titled, "The Ecology and Importance of CT's Beach Dune Systems," will be offered by UConn CLEAR at 1 p.m. June 14.
Led by CTSG's Juliana Barrett and Ralph Lewis, retired state geologist, this webinar will provide an overview of the ecology and geology of sandy beach-dune systems in Connecticut.
The speakers will provide highlights from a soon-to-be-available booklet which includes an overview of the ecology of Connecticut's beach-dune ecosystem and an in-depth look at the geology of these areas, including why Connecticut beaches are different from those in neighboring states.
Descriptions with photographs of common plants, birds and invertebrates are provided for easy identification, and we'll show a sampling of these during the webinar.
Click to register: https://uconn-edu.zoom.us/meeting/register/tJEofuisrjIqEtV9N-k-FSrT-ZJ2exniPpxB#/registration
---