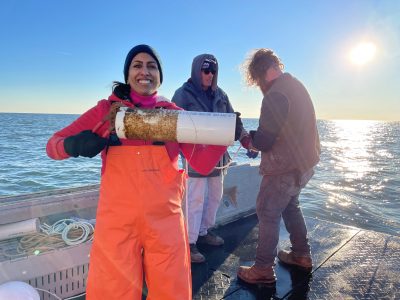 Anoushka Concepcion, Connecticut Sea Grant associate extension educator for marine aquaculture, has been chosen for the Industry Impact Award of the World Aquaculture Society for 2022.
In announcing the award in June, Humberto Villarreal, president of the World Aquaculture Society, said, "the award recognizes an individual with significant and tangible contributions to the development of commercial aquaculture. "Our aim is to ensure that, over time, the prestigious list of Industry Award recipients is inclusive of WAS members from many countries and areas of expertise who have made outstanding contributions to the progress of responsible aquaculture."
Concepcion, who leads the National Seaweed Hub and spearheaded creation of the nation's first seaweed processing and production food safety guide, among other initiatives, said she appreciates being recognized for her work.
"I am honored to receive this prestigious award and am grateful for the opportunity to do impactful work," she said.
---