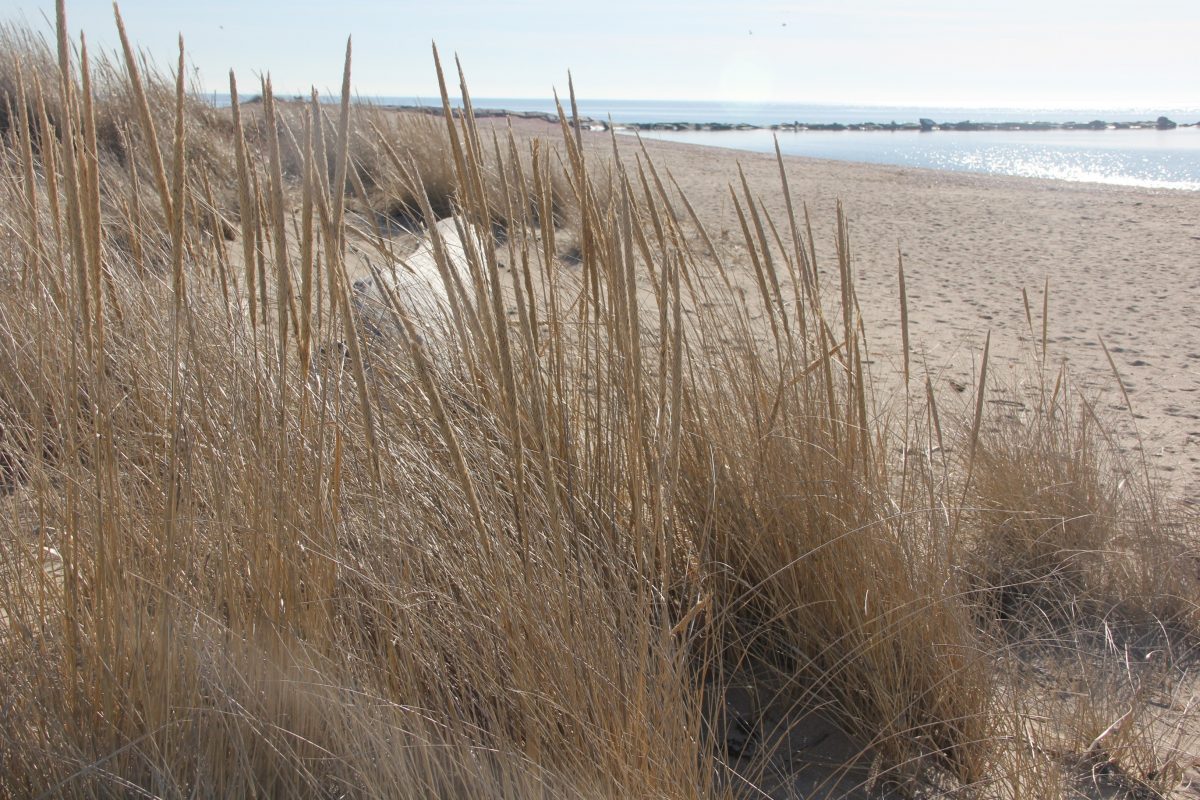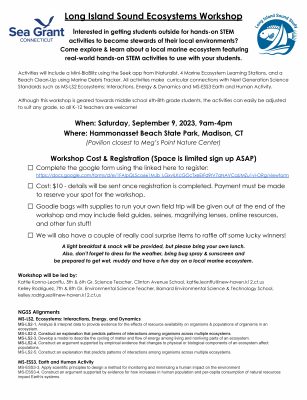 Connecticut Sea Grant and the Long Island Sound Study will host a Long Island Sound Ecosystems Workshop from 9 a.m. to 4 p.m. Sept. 9 at Hammonassett Beach State Park in Madison.
This Long Island Sound Mentor Teacher workshop will meet at that pavilion closest to the Meig's Point Nature Center. Teachers will learn how to get students outside in hands-on STEM activities and explore the local marine ecosystem. Activities will include a mini bio-blitz using the Seek app from iNaturalist, four marine ecosystem learning stations and a beach cleanup using the Marine Debris Tracker. All activities will make curricular connections with the Next Generation Science Standards.
Although the workshop is geared for middle school sixth- to eighth-grade students, the activities can be easily adjusted to suit any grade, so all K-12 teachers are welcome.
Download the flier, which includes registration information, here. 
---