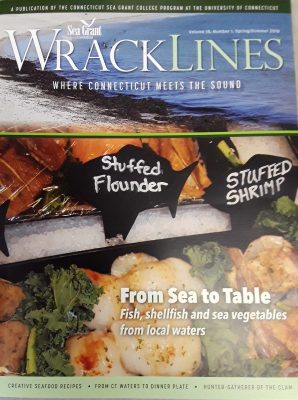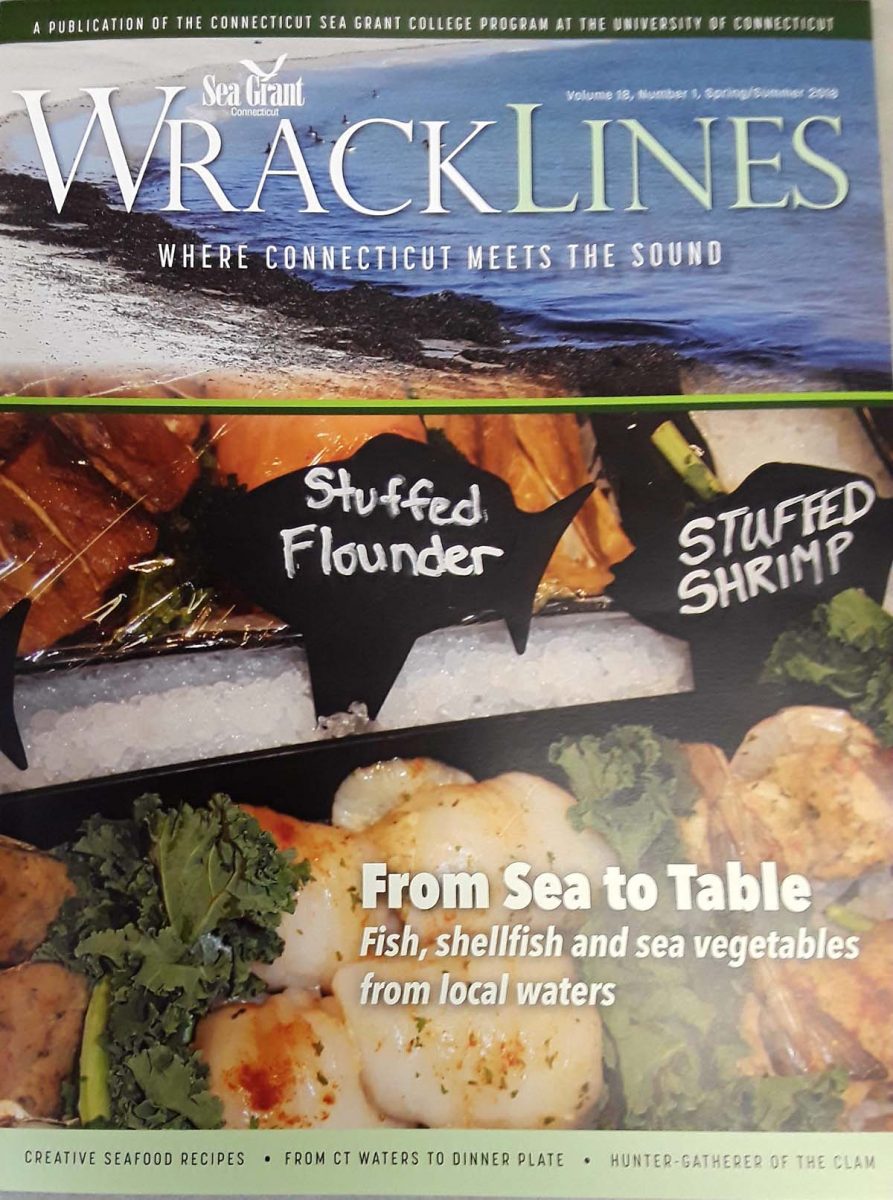 The Spring-Summer 2018 issue of Wrack Lines focuses on local seafood, from newly abundant species to old favorites. Read how restaurants and markets are offering local seafood, availability of fish, shellfish and kelp, the experiences of a first-time clammer and some great recipes by Connecticut chefs.
Articles in this issue:
In addition to the 24-page print edition, supplemental online content includes: 
To join our list serve for Wrack Lines, send an email to: judy.benson@uconn.edu. To join our mailing list for a free print copy, send an email to: michelle.marcAurele@uconn.edu.
---