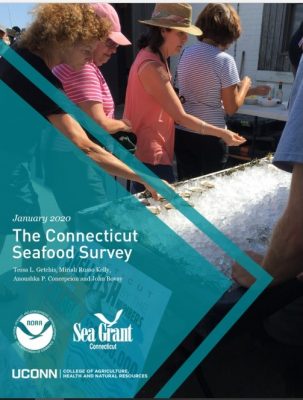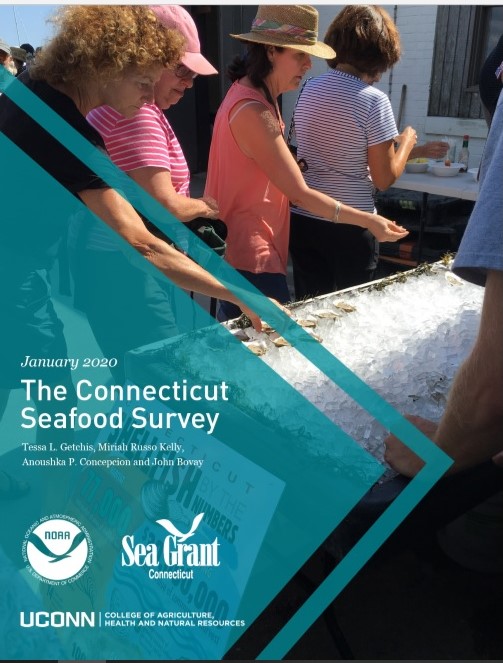 With national data showing Americans have been eating more fish and shellfish during the COVID-19 pandemic, a new report on a survey of Connecticut residents' seafood consumption habits and preferences offers timely information seafood dealers can use to help make the increase permanent.
The final report on the Connecticut Seafood Survey, a project to better understand current eating habits and how best to get more seafood into residents' diets — especially shellfish, fish and seaweed from local waters — was released earlier this month to the Connecticut seafood industry. Key findings, based on anonymous surveys conducted in 2017 and 2018 of a cross-section of 1,756 residents, include:
About 50% of residents eat at least one meal of seafood per week.
About 15% of residents eat two or more meals of seafood per week.
Seventy-nine percent (79%) of residents eat shellfish.
Twenty-five percent (25%) of residents are interested in trying seaweed products.
According to the U.S. Food & Drug Administration, adults should eat two or more servings of seafood per week to get all the nutritional benefits their bodies need. The survey findings point to an opportunity to engage residents about the benefits of greater seafood consumption, as well as the kinds of information residents say would lead them to buy more. This includes recipes for different types of fish, shellfish and seaweed, knowing where to buy local seafood and a better understanding of seafood safety.
"There are such a wide variety of choices, but that can be overwhelming when people stand at the seafood counter," said Tessa Getchis, aquaculture extension leader at CT Sea Grant. "We want to provide them with information to help them make those choices, with a special focus on how to access and enjoy fresh, local seafood."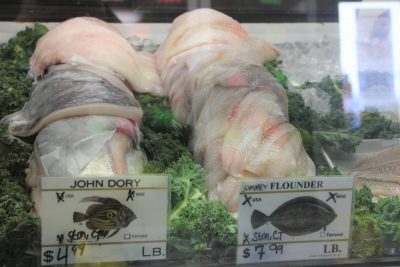 Consumers might be especially receptive to this information now, as more people are preparing seafood at home during the pandemic. Sales of canned and frozen seafood were 37 percent higher in April compared to a year ago, and sales of fresh seafood were 13 percent higher for the same period, according to data included in a May 5 New York Times article.
The survey project was supported with $20,000 in federal funds. The results were analyzed by Getchis and Anoushka Concepcion, aquaculture extension specialist at CT Sea Grant. They were joined by Miriah Russo Kelly, assistant cooperative extension educator at UConn, and John Bovay, formerly of UConn's Department of Resource Economics, in the survey analysis and preparation of the final report.
"Seaweed aquaculture is a new and emerging crop for Connecticut, where established markets for seaweed produced in the state are relatively unknown," Concepcion said. "Results from this survey showed there is a growing interest from residents for locally produced seaweed and seaweed products, identifying potential market outlets for Connecticut's seaweed."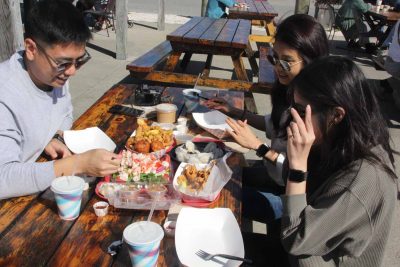 Another of the key findings points to an opportunity for better marketing of Connecticut seafood products. The majority of respondents said they'd prefer to buy Connecticut-sourced products over those from overseas – where about 90 percent of seafood available in this country comes from.
The survey also showed that many people don't realize that Long Island Sound's water quality is suitable for catching fish that are safe to eat, and growing healthy oysters, clams and seaweed through aquaculture.
"Our farmers, fishermen, regulators and public health officials work together to ensure that what ends up on our dinner plate is a safe and sustainable product, and buying Connecticut seafood is as fresh as it gets," Getchis said.
The final survey report, Connecticut Seafood Survey: Assessing Seafood Consumption, Knowledge, Behaviors and Preferences of Connecticut Seafood, can be found at: https://seagrant.uconn.edu/wp-content/uploads/sites/1985/2020/04/CTSeafoodSurvey.final_.pdf
---