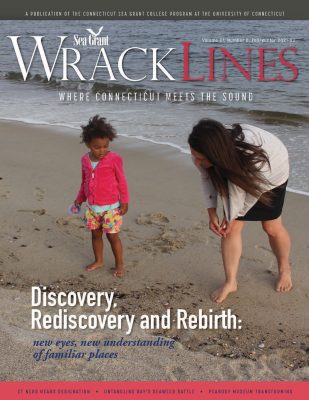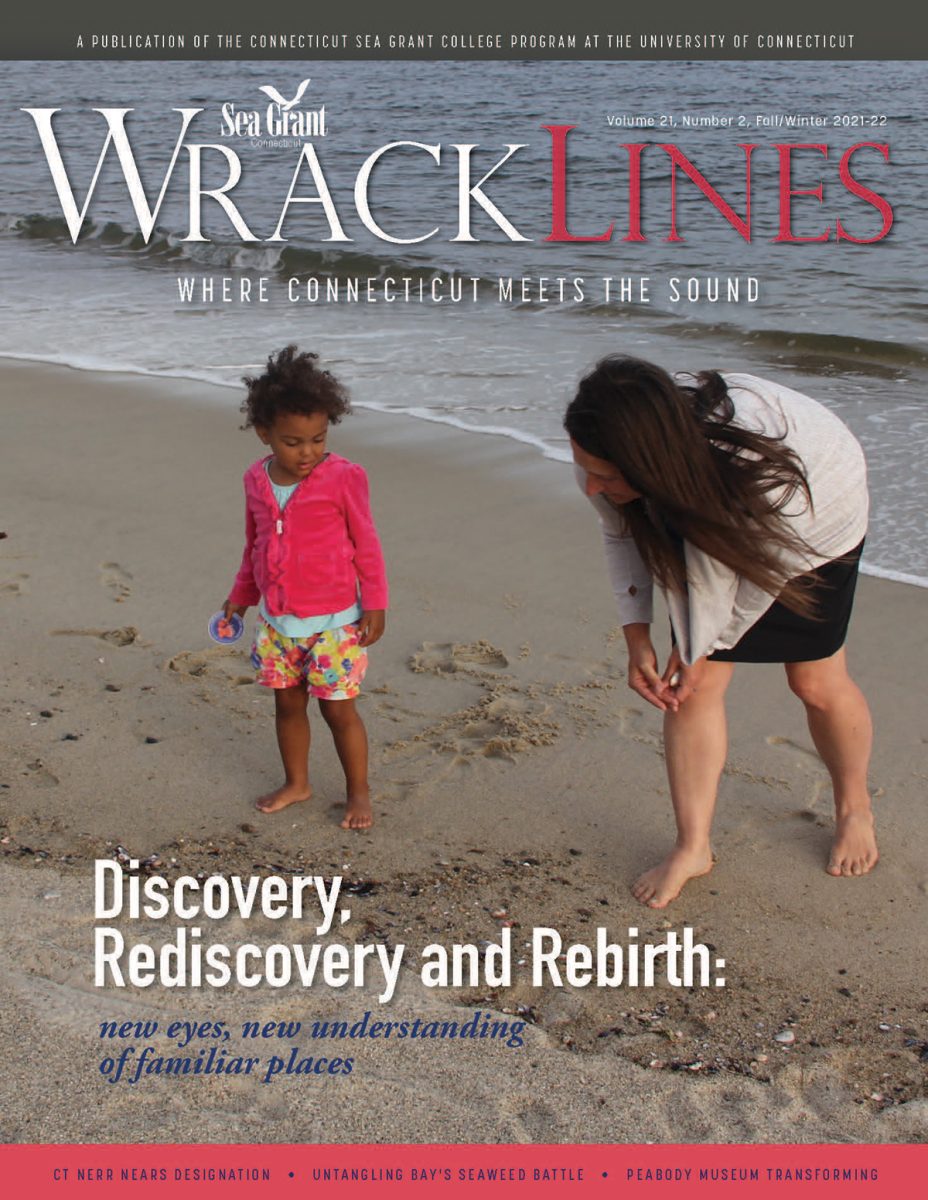 "Discovery, Rediscovery and Rebirth" is the theme for the Fall-Winter 2021-2022 issue of Wrack Lines magazine, now available in print and online here.
The lead article package describes the Connecticut Estuarine Research Reserve (CT NERR), a collection of the waters and lands at the lower Connecticut River and the lower Thames River, along with Bluff Point and Haley Farm State Parks, and its expected designation in early 2022.
Additional articles tell the story of researchers' work to pinpoint the cause of the invasive seaweed problem plaguing Little Narragansett Bay in Stonington, and of the top-to-bottom redesign underway at one of Connecticut's storied educational institutions, the Yale Peabody Museum of Natural History in New Haven.
Read the entire issue here, or click on the individual articles below:
Table of Contents and Contributors
CT NERR nears official designation
Great Island: a place of wonderment, especially in August
Lower Thames River: corridor for commerce, defense, recreation and education
Rediscovering Bluff Point State Park: a place of gathering
Haley Farm inspires many with its beauty and history, from cows to preservation battles
To win back the health of Little Narragansett Bay, researchers first help diagnose the problem
Yale's iconic natural history museum being transformed physically and culturally
To request a free print copy, send an email with your mailing address to: judy.benson@uconn.edu.
---